(10/31/2013) A Look at Procurement Transformation From the Other Side of the Table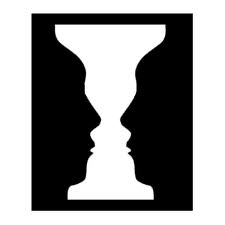 Procurement transformation is a popular topic of discussion, and can mean any number of things depending on the speaker. In a July 2013 article on Supply Management (Capturing the Prize), procurement transformation was defined as "organisational change management, designed to improve purchasing processes, activities and relationships."
Most examples of transformation come from consultant practitioner case studies, so it is easy to forget that solution providers have to transform as well in order to keep up with the evolving needs of the procurement community. Phil Hammer, Founder and CEO of ProcureApp, has seen this need first hand, particularly since the timing of ProcureApp's introduction to the market has been during a rapidly evolving time in supply management. We asked him a few questions about transformation and risk from a provider's perspective to see just how different – or similar – it is from what practitioners face.
Buyers Meeting Point: You founded ProcureApp with a preconceived vision for the role it would play in spend management. How do you balance that vision with the feedback and input you receive from prospects and customers?
Phil Hammer: The vision of ProcureApp is to bring more spend under management by reducing maverick expenditures and savings leakage. When we entered the market place over two years ago, we provided a number of capabilities to address this industry problem. You have to listen to the feedback from all constituents (customers, prospects, partners and analysts) to understand which capabilities are most beneficial and focus marketing and development efforts on those.

BMP: Of the feedback you received, was there a category of input that was both hard to accept and key to where the ProcureApp solution is today?
PH: The biggest surprise was how much denial there is about how much savings leakage is out there. Even when presented with independent research, some companies felt somewhat threatened by the notion that contracted savings weren't being fully realized. We had to spend time educating the market to address these important issues as well as to build credibility and gain trust. Other market participants have entered our space, which (somewhat ironically) has helped to further validate a real problem.

BMP: When you realized changes needed to be made, how did you mitigate or rationalize the risk of varying from your original vision?
PH: Our original vision remains in tact, however we offer consultation services in addition to our solution to identify how much leakage is costing the company through lost savings, reduced supplier leverage and spend visibility. The market has proven more receptive to enabling technologies that ProcureApp provides (like our Flex product), which turns maverick spend into a company asset.
BMP: So what you are saying is that regardless of who is leading a transformation - a practitioner, service or solution provider – the key is listening to all viewpoints and staying open to new ideas because although making changes is challenging, that flexibility presents a competitive advantage. Is that accurate?
PH: Yes, absolutely. We recommend our customers test, gather data and listen to understand where the biggest impact may be had for the investment they are planning to make. That recommendation applies to decisions about implementing solutions as well as making 'human capital' investments in programs such as supplier performance management, outsourcing, or changes in established processes or governance models.
About ProcureApp
Chicago based ProcureApp helps client's save money before it's spent by discretely alerting employees when demand is present and provides for: 100% compliance capabilities, the ability to promote preferred suppliers and alert employees to new savings opportunities without disrupting their time. ProcureApp helps companies capture more business expenses and can result in savings of 5%-20%.
For more information visit www.procureapp.com or follow them on Twitter: @ProcureApp @ProcureFlex or @PhilFHammer.