(12/17/2013) Health Care Prognostication for Procurement - One Year Later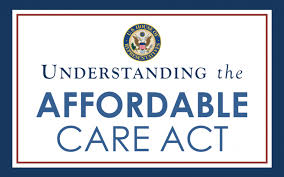 Buyers Meeting Point is pleased to share this guest contribution from Jamie Burkart, a project manager at Source One Management Services. If you would like to learn more about Source One, visit their website, view their YouTube channel, or follow them on Twitter @GetSavings.
Back in the first quarter of 2013, companies were beginning to ramp up their planning efforts for the implementation of the new healthcare law, formally known as the Affordable Care Act, commonly known as Obamacare. Businesses both large and small needed to prepare for new regulations, tax implications and the added expense of complying with the new law. In the 2013 'Prognosticators Series' on Procurement Insights, Source One made the following prediction:
"Very large chunks of the healthcare reform package known as Obamacare are set to come online in 1st Quarter 2014, meaning plenty of corporations will spend the better part of 2013 conducting benefits analyses, planning, plotting, and, in some cases, gnashing teeth and stomping their feet. With the multitude of changes coming, there is ample room for bad decisions to be made on confusing advice, particularly from companies expecting good results by assigning a couple of HR folks and an accounting department rep to sourcing one of the most expensive and critical spend categories. Expect those companies that source their benefits intelligently and efficiently – or through a firm that is seasoned in the area and can make those decisions for them – to make the news for all the right reasons. Expect those who fight it tooth and nail, then rush to a rash decision, to be there for all the wrong ones."
As 2013 progressed, efforts to keep the timeline for implementation intact hit many obstacles. This led the federal government to make changes to key dates that will delay the start of the new law. Here are a few thoughts on what the delays mean for businesses.
The Employer Mandate
As originally written, the ACA required all employers with more than 50 employees to provide their workers' health benefits by January 1, 2014 or face a fine of up to $3,000 per employee. In July, the Treasury Department announced that businesses would be given a reprieve from that requirement for one year. Since an overwhelming majority of companies with that many employees already provide insurance for their staffs, the number insured were expected to stay the same. However, the delay could keep part-time workers off of their employer's benefit rolls, and push them into the private market.
Small Business Delays
Two key provisions of the ACA that affected small businesses were changed or delayed this year. In April, the Obama administration, citing "operational challenges", delayed a provision that allowed employees of small businesses to choose their own health insurance plan rather than have their employers select a plan for them.
And then, in November, the administration announced that the on-line health insurance marketplace, known as the SHOP exchange, would not offer online enrollment until November of 2014. This was in part due to the disastrous rollout of the ACA exchanges that affected the individual buyer market. Administration officials said the delay was necessary as part of the prioritization effort to get the technical glitches with the ACA enrollment website resolved.
Despite the delay with the SHOP website, small business owners will be able to purchase health insurance through brokers as they've done in the past. But they must purchase a plan that would be sold on the SHOP marketplace if they want to the claim the tax credit available to employers with less than 25 workers.
While businesses can breathe a sigh of relief that they have been given a temporary reprieve from the complexities of the new health law, the ACA is now something companies have to continue to plan for in the next 12 months. Utilizing a firm that is knowledgeable about sourcing, particularly in the healthcare industry, can be a smart decision that simplifies and streamlines the decision making process. Whether you need assistance sourcing an insurance plan for your employees that complies with the new law, or need to cut costs in other areas to recover from the rising operating expenses associated with the law, Source One can help you get the results you need.
About the Author

Mr. Burkart is a project manager for Source One Management Services, LLC, working as a part of the telecommunications and information technology team to identify and execute process improvements, infrastructure optimization and, cost reduction opportunities.
He leverages over 15 years of information technology, telecommunications, data quality, and process optimization experience to assist clients with opportunity identification and strategy development. Prior to his career with Source One, he functioned within a team that implemented the United States Army's third deployment of the Logistics Modernization Program, one of the world's largest SAP-based ERP installations. In this role, he led a team of government employees and contractors in the cleansing and migration of 20,000+ material masters, bills of materials, and manufacturing routes. Prior to that, he was part of the Global Information Services Group for Harley-Davidson Motor Company and was recognized with a certificate from the White House Communications Office for the telecommunications work he provided in preparation for President Bush's visit to Harley-Davidson.