(12/5/2014) Join The Ongoing Evolution of Sourcing and Supplier Management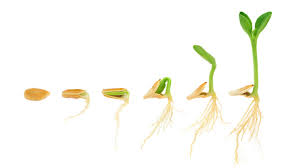 In case you hadn't noticed, there has been a lot of discussion in procurement and supply management about the future. What will our profession look like in 2015, 2020, or 2030? While these discussions are intriguing and encourage us to keep pushing forward, they also allow us to forget that change is a gradual process rather than a flip of the switch. In order for the future to look significantly different than the present, there must already be seeds of change in the work we do today.
To this point, Directworks has assembled a team of panelists to discuss some of these seeds of change, including the potential they hold for the future of the profession and the conditions and care they will require in order to flourish. The panel will come together in a webinar on Wednesday, December 10th to cover topics ranging from supplier consolidation to innovation, and traceability to talent development. All registrants will receive a copy of the presentation and the playback regardless if they are able to attend the live event.
Register now to join 'The Ongoing Evolution of Sourcing and Supplier Management'
Greg Anderson, Directworks' CEO, will address shifting global cost structures, breakthrough innovation, and knowledge based sourcing. Although these three are distinct trends, the fact that they are all developing in parallel tells us something about the landscape of procurement opportunities. The focus can not be strictly on cost or capacity, but must recognize a blend of quantitative analysis, creativity, and intelligence. Only the most prepared organizations will be positioned to make the most of this convergence.
Steven Rodgers, Vice President of Business Development at Havi Global Solutions, will address traceability in the supply chain. Regardless of industry or the product or service being sourced, the expectation is that visibility and oversight permeate deep into the supply base. This requirement is true whether it is driven by regulations or competition. The right blend of systems and smarts will be required to execute this successfully.
Michael Cross, Directworks' Senior Marketing Manager, will take on the 'hot' topics of supplier consolidation and shifts in skills and competencies. These two topics can be particularly difficult to address internally because they require changes to be made driven solely on the organization's own determination. Historical practices of consolidating spend and suppliers to the point where silent risks are embedded in the supply chain have called into question all related spend management strategies. And talent management – there is a topic that very few procurement leaders have as many answers to as they do questions.
Finally, Buyers Meeting Point's own Kelly Barner will address supply market intelligence. After all, none of the other trends can be anticipated or acted upon without an understanding of the larger market context. Even when procurement organizations have a market intelligence program in place, the positioning of the assets is changing. Where knowledge used to be power used to intimidate or bludgeon suppliers into quoting lower prices, today it is the foundation for collaboration and shared advantage.
As the weeks, days, and hours tick down on 2014, we have the opportunity to set the bar high for the year to come. Join Wednesday's webinar and join the discussion to learn from the experience of your colleagues and start the new year off right.
Directworks provides a cloud-based sourcing and supplier management platform that is purpose-built for manufacturers. Leading product manufacturers use Directworks to select the best suppliers and maintain a high quality, cost competitive, and reliable supply chain that enables them to grow revenues and increase profitability. See the Directworks difference here