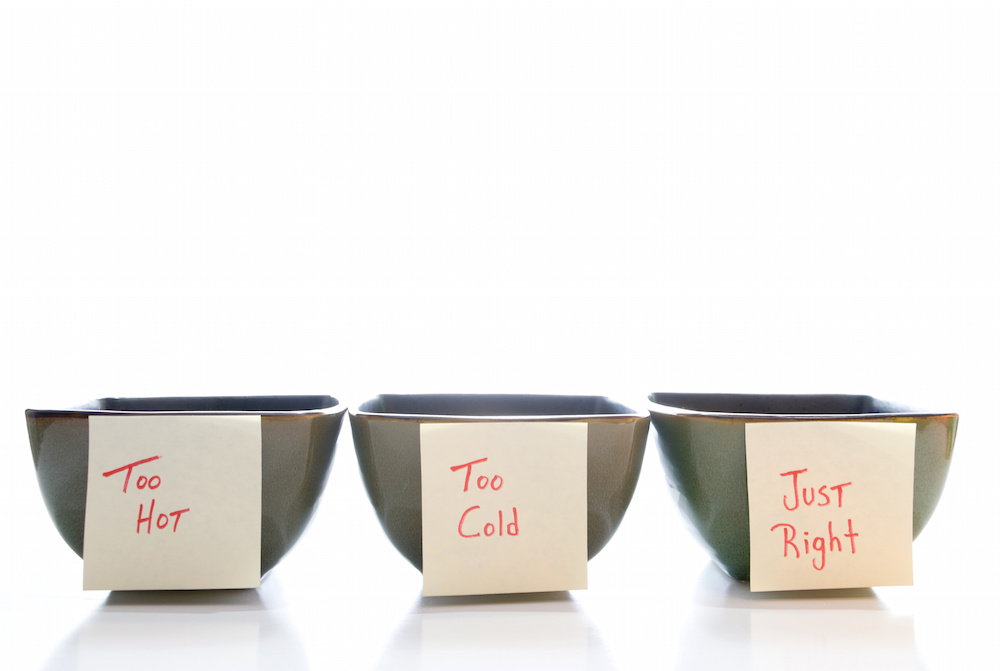 Also called the habitable zone or life zone, the Goldilocks region is an area of space in which a planet is just the right distance from its home star so that its surface is neither too hot nor too cold. -- How Stuff Works
Procurement organizations have a tendency to push for absolutes through process and technology. Our metrics are set up on a scale where we are incentivized to push ourselves closer and closer to 100%. We want to bring as much spend under management as quickly as possible. Our procure-to-pay technology­—including the availability of data and its analytical capabilities—is expected to deliver visibility in "real time." Likewise, more categorization granularity is associated with better understanding and improved decision making.
These goals are admirable, and they serve as evidence of procurement's desire to create maximum value for the organization. At the same time, such absolutism may unintentionally lead us to work against ourselves. We could be insisting upon perfection before getting to work when seeking to provide coverage or visibility that is "just right" would be a better approach to measurable results.