The Point by Buyers Meeting Point
Book review: Supply Chain Management for Humanitarians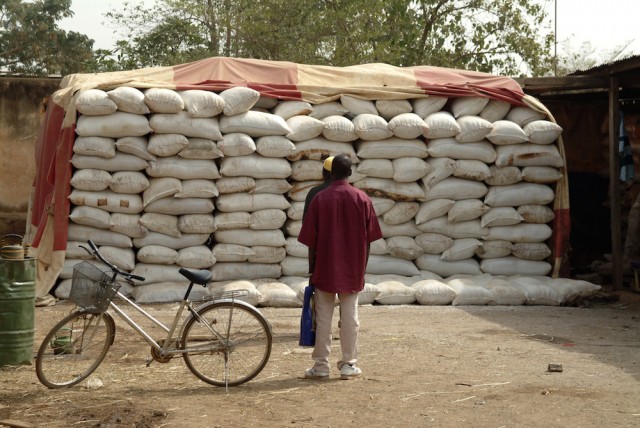 "The essence of supply chains is to match supply and demand. But what happens with supply chains and, particularly, what can supply chain performance be, in the context where the demand is neither dictated by nor is the performance of the supply chain directly evaluated by the end users?" (p. 7)
Supply Chain Management for Humanitarians, a multi-contributor book edited by Gyöngyi Kovács, Karen Spens, and Ira Haavisto takes a very serious look at a topic that many people may regard in a casual or 'soft' manner.
This isn't the first supply chain book focused on the specific concerns of humanitarian operations that I've reviewed, but the academic and operational rigor of this content makes abundantly clear just how high the stakes are – both for the people and communities in need of aid, and for the complications and after effects of the aid itself.
Each chapter in the book is centered around a specific humanitarian crisis and teaches a different lesson. In fact, although the places and conditions are unique, the topics are familiar: warehousing, freight forwarding, inventory management, and procurement.
For those of us without humanitarian experience, the first step is to rethink what is needed. The second is to think beyond meeting immediate needs with no consideration of their downstream effect. The best example of this in the book comes from Afghanistan, where the need for water – met with individual water bottles, led to a "major waste management problem." (p. 6) The last assumption this book overturns is the idea that disasters are all sudden and unpredictable. On the contrary, many are slow onset – think drought – and can be monitored by a combination of predictive methods.
A compelling example of predicion comes from the West African nation of Togo, where flooding regularly leads to a series of different crises. Flood poles have been placed in the river in each community and marked with colored tiers that make it evident what level the river is at and what preventative measures should be taken as a result. In addition, these communities have opened a channel of communication with the local dam authority so that information about steps taken at the dam is shared with the communities for its predictive value. Examples of the preparation that may take place if the water reaches a high risk level are providing people with plastic bags to save their official documents and water purification tablets to prevent cholera. In fact – in a beautiful example of efficiency – the tablets are distributed IN the resealable plastic bags.
In a book that takes a 360 degree look at all of the factors affecting humanitarian supply chains, the writers address the concern of safe "operational space" for aid workers (particularly in the case of man made crises) and the knowledge retention problems associated with high volunteer turnover. The media plays a unique role as well, often determining which crises will receive international attention, and therefore funding/support, with their coverage.
This book provides a sobering but well informed look at the unique considerations of humanitarian supply chain management: before, during, and in the months and years after a crisis.
Related Posts
Comments
No comments made yet. Be the first to submit a comment