The Point by Buyers Meeting Point
Buyers Meeting Point attends many sales AND procurement webinars/webcasts. One of the interesting things about consistently reading content from quality sources is that you start to notice trends. It is amazing how often the same topics arise at the same time in different places. We use this blog as a way to help you stay on top of the major themes in procurement and supply chain management.
This week's trip to The Flip Side is brought to us through a webinar held last week by the TAS Group, a sales methodology and training company. The event was called "Maximizing Renewal Revenue – Continuing to Deliver Value to Earn the Renewal". Just so we're all on the same page, Renewal revenue is sales speak for what we consider awarding business to an incumbent supplier.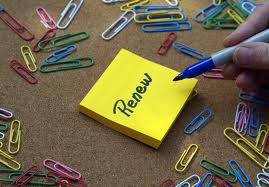 In the event they focused on how to maximize the renewals of recurring revenue, subscription, membership and maintenance fees. They did admit early on that the "Software as a Service" (or SAAS) delivery model has changed the management of renewal revenue, because the purchase of a product – at least in software – is no longer distinguished from the maintenance, hosting and upgrade fees for that solution.
Keep in mind that the theory behind The Flip Side is that by understanding sales people, their organizations, and their motivations better, we can ask the right questions and be ready to handle challenging situations as they arise.
I'll share my notes below with the aim of helping you prepare for that next sit down with an incumbent supplier whose contract is about to expire. This can be an exceptionally frustrating time for procurement. Our internal stakeholders don't usually want to make a change, we have a mandate to put the spend through our process, and the supplier isn't helping matters by acting unconcerned.
I believe that this event offers us a better understanding of what is really going on behind that apparent lack of concern. While this information doesn't make it any less frustrating, it may help us diagnose the real issue (the lack of concern may be just a symptom of a larger problem) and resolve it quickly.
There are four main ideas from this event that it is worth procurement taking a look at. If you are not getting the response you want from an incumbent supplier, see if you can pin the problem to one of these:
People – There are a few different ways that your suppliers may staff the renewal process. They may have the same account reps that closed the deal in the first place manage the renewal negotiation. They may hand off to a group within sales (sometimes called 'inside sales') dedicated to negotiating renewals. They may even outsource the process to a company whose specialty is closing renewals.
Process – When sales people evaluate what may be required to close a renewal deal, they are looking to minimize the effort required. Not because they are trying to avoid work, but because they want to shorten the buying cycle and reduce the uncertainty that the buyer will re-sign. Procurement did get a nice nod; one of the speakers talked about having to redeliver the original value proposition, "especially if procurement is involved." Go team.
Motivation – Sales people are driven by their individual compensation plans. One of the challenges faced by sales team managers is how to properly incent their people to sell both new contracts and renewal deals. If comp plans aren't structured just right, they may risk motivating their sales teams to sell new contracts at the expense of renewals.
Perspective – When sales people are forced to revisit the process leading to their original award in a renewal situation, they will try to recall the original problem they were trying to help you resolve – particularly if they can (or should be able to) tie their solution to measurable results. If they are not going to be given a renewal, it is important for everyone that they understand why.
We help our customers to sell smarter and manage better.  According to the Aberdeen Group, customers of The TAS Group realize 21% greater quota attainment - we think that this is pretty good! Our unique value is the result of combining two disciplines; (1) intelligent software applications, and (2) deep sales methodologies. Innovation is at the core of our efforts and the Dealmaker® intelligent software application is the engine driving revenue growth for our customers.
In concert with our customers, and augmented by the vision of our leadership, our Customer Success Charter ensures that we deliver superior and sustained customer value. We have helped more than 850,000 sales professionals in more than 65 countries; from small private companies to market leaders like Xerox, Kodak and Alcatel Lucent.