By accepting you will be accessing a service provided by a third-party external to https://buyersmeetingpoint.com/
Everyone wins with Supply Chain Finance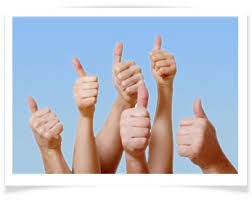 There is a phrase of "win, win, win" where the buyer, the supplier and the customer all benefit. With Supply Chain Finance, that is just the case.
This week's esourcing wiki is about the benefits of Supply Chain Finance (SCF). It reviews financial, automation and general benefits of SCF.
So how does this work? A buyer that has a very strong credit rating can extend that bavorable rating to a worthy supplier. The supplier may not be able to get financing at as low a rate. The buyers works with a financial institution to set that up on behalf of the supplier.
Overall, this streamlines the cash flow, freeing up resources for other opportunities. the lower cost of doing business should allow so of that to be passe donto the customer. Therefore, everyone wins.
In order to do this, there needs to be transparency in the supply chain on where the costs and expenses are. There also needs to be some automation to allow the invoices to be matched, approved and paid without any manual intervention. Then th eonly ones that need attention from the staff are the tru exceptions. This enables the organization's resources to be allocated to more strategic projects instead of manual, tactical tasks.
This article, Supply Chain Finance 101, is a few years old but has some good information on the how and whys of SCF. It goes through the tactics and the benefits, finishing up with a checklist on how to get started. Even if you are already utilizing this approach, it recommends auditing yoru process from time to time, making adjustments where needed to ensure the benefits are still being achieved. 
Procurement, IT and Finance all need to work together to achieve the best results. Have you been involved in a SCF project at your organization? What did you learn along the way?
Share your thoughts by commenting below or tweeting us @buyersmeetpoint.
Related Posts
Comments
No comments made yet. Be the first to submit a comment