By accepting you will be accessing a service provided by a third-party external to https://buyersmeetingpoint.com/
Invitation to Participate in a Virtual Focus Group on Supplier Discovery and Product Sourcing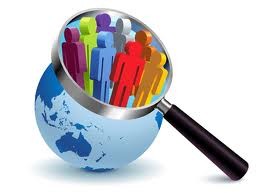 Thank you to everyone who has registered to be a part of our research project into supplier discovery and product sourcing! Given the topic, we can only meet our goals if we garner participation from procurement professionals like you.
Buyers Meeting Point is looking for help with an important research project on supplier discovery and product sourcing. Buyers Meeting Point is a co-sponsor of this research, and so I'm asking for your participation. You are also welcome to forward this information on to any colleagues or connections you think will be interested.

As part of a larger program to understand the procurement community's processes, challenges and preferences in the areas of supplier discovery and product sourcing, Channel M2 (a research company) will be conducting virtual focus groups. No travel is required; the entire discussion takes place online. Individual responses will be kept strictly confidential and data will only be used in aggregate.
Similar to traditional focus groups, each group will be attended by peers from around the U.S. and last one hour.
** UPDATED WEBCAM ALLOWANCE ** As a token of appreciation, participants will receive either $150 (for those who already have a web camera or choose the teleconference option) or $100.00 plus a Logitech web cam (for those who don't).
You can choose to join any one of the following sessions:
Thursday, August 15th             11:30AM or 3:00PM – ET
Monday, August 19th               11:30AM or 3:00PM – ET
** TWO NEW SESSIONS ADDED **
Tuesday, August 20th

           

   8:00 PM - ET
Wednesday, August 21st           8:00 PM - ET
If you are interested, please click here in advance of the session you are interested in attending. If you qualify, Channel M2 will be in contact within 48 hours.
Thank you for your consideration,
Kelly Barner
Co-owner, Buyers Meeting Point
Comments
No comments made yet. Be the first to submit a comment