By accepting you will be accessing a service provided by a third-party external to https://buyersmeetingpoint.com/
Lessons Learned Post-tsunami
Much of the news this week has been reviewing the events of a year ago when a tsunami hit Japan. Like most things of this nature, it seems impossible that a year has passed.  The rebuilding is a massive undertaking and will be years and decades in the making.
This event displayed the risk and exposure that so many companies have within their supply chain. With the globalization of businesses, events around the world can significantly impact operations and profits.
I found this article in Industry Week very appropriate as it discussed the risk and lessons learned over the past year. So many organizations have survived but not many really changed much in the interim. Those that are building a strategy have followed some of what is discussed in this article.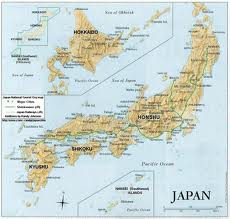 This article discusses four pillars to a strong program for managing the risk in your supply chain. 
Visibility, Flexibility, Collaboration and Control
Take a look at this and then reflect on where your company stands with these pillars and the resilience of your supply chain.
How is it different for you from one year ago? What steps have you taken to strengthen your pillars to manage risk?
Related Posts
Comments
No comments made yet. Be the first to submit a comment