By accepting you will be accessing a service provided by a third-party external to https://buyersmeetingpoint.com/
The Buyers Side to Implement Supply Chain Finance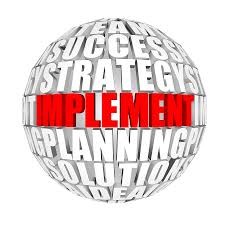 One of my father's favorite sayings was "Less Jaw work and more Paw work". In other words, enough talking, it is time to get moving!
We have been discussing Supply Chain Finance for several weeks and how it works. It is important to understand all the components and strategies. At some point it is time to act.
 This week's esourcing wiki is The Buyers Side to Implement Supply Chain Finance. 
 Like implementing any large project, it is critical to get a cross functional team that includes purchasing, engineering and finance.  As you are evaluating the current processes, you should have a questioning attitude. Why do we do this in this manner and is it the best practice or should we alter the approach now? Some things will stay and some will be changed. The point is to have a healthy dialog about why things are the way they are and allow the appropriate updates to take place.
Once you have implemented this program and have it up and running, it is important to monitor it from time to time. Technology and tools are constantly being improved and organizations should be ready to take advantage of them.
Have you found any of these tips for implementation helpful? Which one did you find the most helpful? 
Share your thoughts by commenting below or tweeting us @buyersmeetpoint.
Related Posts
Comments
No comments made yet. Be the first to submit a comment