2017 is a Year for Big #Gratitude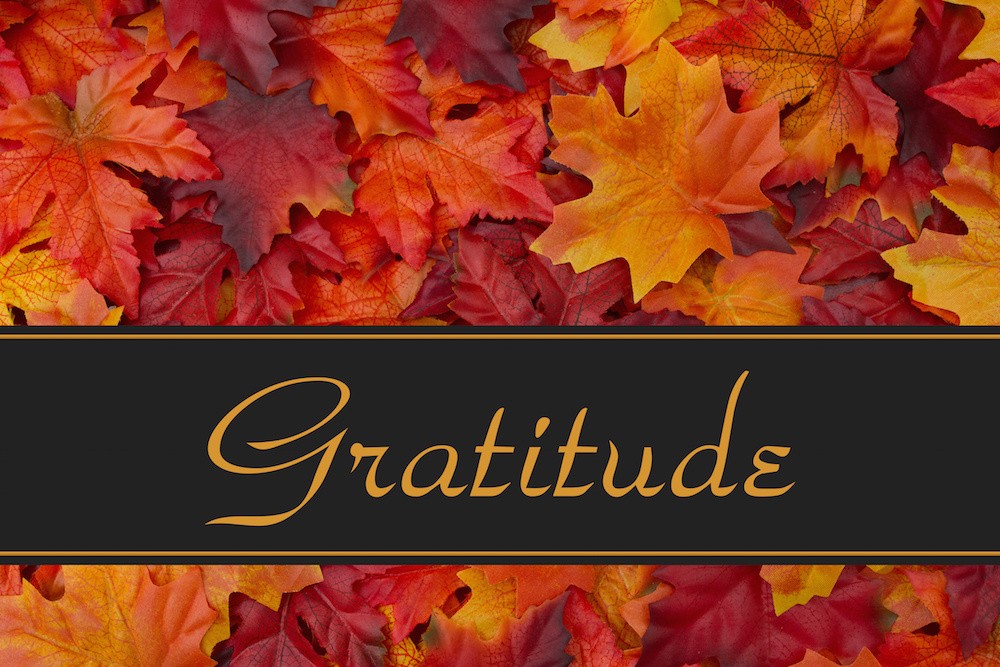 Five years ago, I started a tradition here at BMP – stopping to say thanks to all of the people and organizations that make it possible for me to live out my dream as a writer and procurement professional. This year is no different, although I can't help but feel exceptional gratitude for the amazing year we are about to put into the books.
I am grateful beyond words (quite a feat given how much time I spend writing and talking) to all the people I crossed paths with this year – everyone I met in person and those of you that I will never meet but regularly engage with through the miracle of modern communications.
I wish you and your families a safe and happy Thanksgiving!
In particular I would like to thank:
Magnus Lind and Susanna Bondeus, with whom I wrote Finance Unleashed: Leveraging the CFO for Innovation. The book, published by Palgrave, will officially be in print any day now and we sold out in pre-order status on Amazon. Although I won't meet Magnus in person until next week (look out world!) he reminds me on a daily basis how much we have to be grateful for – even in times of challenge.
Phil Ideson, with whom I founded Palambridge, a virtual, on-demand platform of procurement experts, technology, and intelligence and now also co-edit the Art of Procurement blog and co-locate the BMP Radio podcast. When you've finally adjusted to being fully independent it is a scary move to start combining operations, but I can't think of anybody else I'd rather walk that road with!
Stephany Lapierre, CEO of tealbook, who has taught me more about hard work and perseverance than anyone else I know. For everyone that thinks they know what it is like to found and grow a company but hasn't done it yet – you have absolutely no idea what's involved. Some people get up every day and aspire to be the person their dog thinks they are… I strive every day to be worthy of Steph's trust and respect.
Kate Vitasek, who continues to be my procurement 'Fairy Godmother' and who graciously wrote the Foreward to Finance Unleashed – small proof of the tremendous energy she invests as an advocate behind the scenes with absolutely no expectation of anything in return.
Jeanette Jones, who never takes her eye off the ball of market intelligence for procurement and keeps me in touch with my research roots. We launched ProcureSearch earlier this year, an online resource that makes many of the resources covered in our book (Supply Market Intelligence for Procurement Professionals) available online with descriptions.
And a whole series of individuals that I wouldn't enjoy my work nearly as much without: Joanna Martinez, Hal Good, Jon Hansen, Michael Shaw, Greg Tennyson, Jules Ryan, and Mark Bilgin.
Buyers Meeting Point's sponsors – this is an almost unthinkable list of 28 companies to me… but here it is: basware, BravoSolution, CMx, Contraqer, Contrill Research, CreditRiskMonitor, Denali, Determine, eBid Systems, GEP, IntegrityNext, ISM, ISM-New York, Market Dojo, OMX, Palambridge, Proactis, ProcureSearch, riskmethods, Rosslyn Data Technologies, Select Hub, Source One Management Services, SourceDay, Synertrade, TalentStream, tealbook, ThomasNet, and Webinara.
Related Posts
Comments
No comments made yet. Be the first to submit a comment
By accepting you will be accessing a service provided by a third-party external to https://buyersmeetingpoint.com/