By accepting you will be accessing a service provided by a third-party external to https://buyersmeetingpoint.com/
A Vision for Procurement Compensation Structures
Note: This post by Kelly Barner originally appeared in the March 2012 PSD Group Procurement & Supply Chain Newsletter.
In this week's eSourcing Wiki-Wednesday excerpt on Seven Facets of Cost Reduction and Avoidance, compensation structures are brought into question as they incent procurement professionals to behave a certain way, 'Like all employees, a supply manager will engage in behaviors rewarded by the company. This will create a problem if cost avoidance or cost reduction efforts beyond hard savings do not count toward a supply manager's compensation and performance.'
As organizational expectations of procurement increase, many practitioners are questioning the structure of their compensation plans. Traditionally, procurement professionals received a straight salary. If there was a bonus structure in place, the bonus was typically based on corporate performance against stated goals and qualitative individual performance rather than savings targets.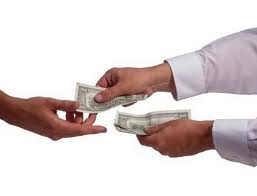 More recently, procurement has started questioning this compensation structure, pointing in particular to the salary plus commission structure earned by the supplier reps they sit across the table from in negotiations. Why not incent procurement to save more by giving them a cut of the savings?
We're all interested in our compensation plans – and in particular, ways to increase them. To get a wider conversation started on the topic, I surveyed procurement professionals, asking them: What is your position on procurement compensation programs and how they motivate individuals while also accomplishing the goals of the organization? The responses I received were varied, as were the comments I was able to collect about how companies handle this situation.
Unsurprisingly, 40% of respondents felt they should receive individual bonuses based on savings. In second place, 31% felt procurement groups should receive bonuses based on savings. And yet, the additional comments posted reflected the many difficulties associated with this type of approach: should the bonus be based on negotiated or realized savings? How would cost avoidance be handled under such a system? How do you separate individual/group results from market dynamics? And of course the big question: how do you ensure quality if you incent procurement on savings?
Putting too much emphasis on savings may limit the value of the products and services being purchased, or worse yet, unintentionally move costs to other parts of the business. So if a bonus based on savings is a perverse incentive, resulting in unintended negative consequences, what steps can we take to improve our compensation?
Any changes made to procurement compensation programs, particularly those we pursue for ourselves, should reflect how much money we are worth and also our vision for the role we want to fill in the organization. If we promote ourselves as so integral to the mission of the company that we should have an executive at the C-level, it is hard to justify compensation based on anything other than overall corporate performance.
There is no question that procurement has the ability to rise above transactional spend management, the kind that is ripe for outsourcing, to create real and lasting value. Many of us also probably deserve a raise for the additional responsibility we have taken on through category management and risk management initiatives. The best approach is going about it the 'old-fashioned way': making a case to management that represents our expanded scope of responsibility, newly acquired expertise, and continued education/certification. In that way, the straight salary approach can set us free to pursue value creation, collaboration, and innovation wherever we see them rather than to focus on savings alone as a measure of our performance.
Related Posts
Comments
No comments made yet. Be the first to submit a comment