By accepting you will be accessing a service provided by a third-party external to https://buyersmeetingpoint.com/
And now for a few words from ISM CEO Thomas Derry...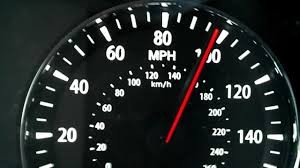 Next week, professionals will gather in Phoenix, Arizona for ISM2015, the annual conference that marks the 100th anniversary for one of the most recognized institutions in all of procurement. There will be impressive keynote speakers, informative breakout sessions, fun giveaways, and plenty of chances to network. All of the resulting 'brouhaha' and 'ballyhoo' may belie the fact that procurement is in a time of serious transition right now.
Companies are spending more with suppliers than ever before. Supply chains are longer (or shortening) and are full of risk. The fixed cost of a high headcount procurement organization is starting to look less and less logical as the type of project we manage becomes increasingly long term and one-off. Baby boomers are retiring and Millennials are bursting onto the scene with their work life balances and crazy new ideas. Dare I even mention Procurement-as-a-Service?
Does this fluid set of circumstances really lend itself to a Centenarian association and old school networking? A couple of weeks ago, I don't know how I would have answered that question.
Then I heard the interview that ISM CEO Thomas Derry gave to Jon Hansen on Blog Talk Radio. Let me tell you something, Derry is a guy with his head screwed on straight (she said respectfully). Derry clearly has a firm grasp on the changes and challenges facing procurement today despite the longevity of the organization he leads.
In that interview, Derry didn't discuss the importance of legacy or the need for established organizations in the procurement profession. He talked about what we need to do NEXT, not what we did yesterday. It was a very good interview – Derry should give interviews like it more often. But as good as it was for ISM, it was better for us: for the professionals, leaders, and commentators in the industry.
We need to see that there is upside, and that the leaders of our leading organizations will be able to, well… lead, through the years and changes still to come. Here are a few of my favorite quotes from the interview, all statements made by Derry.
Within ten years three quarters of the workforce in the United States certainly, actually around the globe, will be in the millennial generation: the folks born from 1980 onward. That is just a stunning change to the nature of the workforce as it is currently made up today. We need to reach out to these young people and introduce them to the fascinating career in procurement and supply management and explain how strategic it is to corporations and the personal benefits of a career in the field. If we don't do it we will be missing out of one of the most significant demographic changes industry has faced in the last fifty years.
ISM faces a similar kind of strategic imperative. We have to become more digital in the distribution of our information. … We have to understand how our members and customers want to consume and need to consume our information confronting the kinds of lives they live today.
… Lots of significant underlying changes in consumer behavior and we have to track with those or we just won't be relevant.
So what is it that we are supposed to do next? How do we rise to meet these challenges so that we can come out ahead on the other side? Derry has offered up his thoughts on that too:
In the global economy, companies' competitive advantage often comes down to the speed and agility of their supply chains. With this in mind, global standards of excellence are needed to advance this industry, given that the level of professional mastery that supply chain and procurement practitioners hold has direct bearing on the contributions they make to their constituencies and the bottom line.
So, one hundred years after their founding, ISM's CEO acknowledges that supply management professionals continue to be critical to the success of their organizations, and with the right combination of high bars and dedicated individuals, the possibilities are endless.
Related Posts
Comments
No comments made yet. Be the first to submit a comment