By accepting you will be accessing a service provided by a third-party external to https://buyersmeetingpoint.com/
As we express our gratitude, we must never forget...
"As we express our gratitude, we must never forget that the highest appreciation is not to utter words, but to live by them."  John Fitzgerald Kennedy
This November marks the 50th anniversary of the assassination of John F. Kennedy, the 35th president of the United States and a native Bostonian, just like us here at Buyers Meeting Point. The anniversary of his death coincides with the Thanksgiving holiday where families gather and give thanks for all that has come their way this past year. The above quote from JFK felt particularly relevant on this anniversary. Buyers Meeting Point strives to live out the wisdom of his words and would like to express our gratitude to the following people and organizations.

Our Readers, Members and Followers:
We started Buyers Meeting Point for the simple purpose of supporting our colleagues in procurement, purchasing and supply chain as they work to improve their knowledge and skills on a limited time budget. That continues to this day. We are thrilled that our audience has grown so much over the last few years - we are grateful that you feel it is a valuable use of your time to read our content and make use of our resources.
Our Partners

Thank you for working with us and trusting us to add value to your businesses. While we depend upon your sponsorship to 'keep the lights on' we also benefit from your creativity and the inspiration you provide. We genuinely enjoy working with all of you. We are grateful for your input and contributions to the procurement field: American Purchasing Society, CombineNet, Cottrill Research, Coupa, Deanli Group, Directworks. Focused Buyer, IASTA, Market Dojo, Next Level Purchasing, Nipendo, Proactis, ProcureApp, Procurement Academy, Puridiom, Source One, and ThomasNet.
Jon Hansen
Thank you for your perspective and coaching. You have been with us through several significant crossroads in our journey to this point. With your guidance and encouragement, we consider ourselves fortunate to be on a positive path. You have offered us sound advice and given us opportunities to discuss and make us 'think' about what we want to be when we grow up!. Thanks to you we have a successful blog of our own and speak directly to our followers each week on your PI Window on Business Blog Talk Radio program. 

Supporting Blogs
We have an endless amount of things to say and we thank all of the sites that carry our content. Your willingness to print our unique view of the procurement profession gives us an opportunity to reach new readers and expand the visibility of our brand. We are proud to have our work showcased on your sites. IASTA's eSourcing Forum, Procurement Insights, ThomasNet's imt Procurement Journal, and the American Purchasing Society's Professional Purchasing Journal.
We're also grateful for the editorial support we get from Cayla Truman (eSourcing Forum), Will Ng (ThomasNet), and Rich Hough (American Purchasing). Our writing is better for your input and feedback. Even the corrections and suggestions for re-writing and the super nit-picky stuff. Really. [Will - did you catch that? The Oxford comma after your name? That's one's for you!]

Deb Shelby
Thank you for continuing to be our technical guru extraordinaire. We have a much stronger presence in cyberspace because of you and your expertise. You help us present our message in a creative way and are always patient when we lock ourselves out of the site or 'break' something - even at night and on the weekend. You are the WebMASTER and our site is all the better for it. We appreciate all you do to keep us moving in the right direction.

Procurement Authors & Publishers
We love to read, and like it even better when we get to discuss books with the creative people who wrote them. Our thanks to the following authors for sending us their books and for their contributions to the development of the procurement community: Tom DePaoli (Common Sense Supply Management), Kevin Sheridan (Building a Magnetic Culture), William Dorn (Managing Indirect Spend), Robert Menard (Green Purchasing and Sustainability), Rita Gunther McGrath (The End of Competitive Advantage), Kate Vitasek (Getting to We), Stuart Emmett (Supplier Relationship Management in the Supply Chain), Michael McCarthy (Sustain your Gains), Roz Usheroff (The Future of You).
Our Families

Thank you to our families for listening to our ideas and supporting our efforts as we work to make Buyers Meeting Point all it can be. You are the wind to our sails and the compass for this journey. We appreciate your trust in us and the assistance you provide on all fronts.
Thank You
We gratefully thank all of our supporters. As referenced at the beginning, our intention is to live by our words of appreciation. Now, let's eat!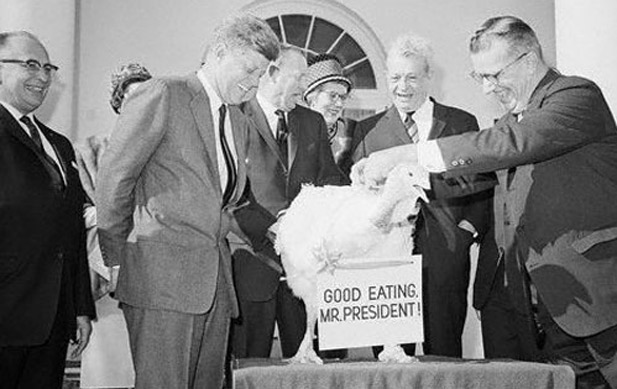 Related Posts
Comments
No comments made yet. Be the first to submit a comment