Back to School time is Big Business for Procurement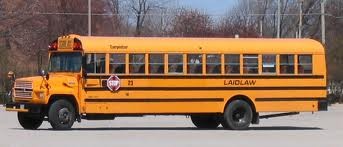 As our summer season is winding down, the weather is cooling off and the school busses are rolling again. New clothes, new supplies and new routines all become part of the process. Even for those without school age children, you can't help but notice this event.
For Procurement, this activity was the focus months ago in order to prepare for the product or service being available at this time. It is second only to the winter holiday volume. According to an article in the Jacksonville Business Journal, the back-to-school market in the US is worth $75 Billion. That is big business by anyone's definition.
The ripple effect of this season goes through marketing too as the advertising agencies and circular print providers are promoting various trends and gadgets for the upcoming year. Restaurants around schools, particularly high schools and colleges are extremely busy and thrive after a quieter summer. The Auburn Journal discusses the excitement and benefits of all the "swarms of teenagers" coming to local establishments for lunch and after school gatherings. I know there is an ice cream shop near our school that is packed with young customers right after school, especially on Fridays.
How does back to school impact your role in procurement? Does your organization benefit from this autumn ritual?
Share your thoughts by commenting below or tweeting us @BuyersMeetPoint
Related Posts
Comments
No comments made yet. Be the first to submit a comment
By accepting you will be accessing a service provided by a third-party external to https://buyersmeetingpoint.com/