By accepting you will be accessing a service provided by a third-party external to https://buyersmeetingpoint.com/
Benefits of eprocurement and how you shop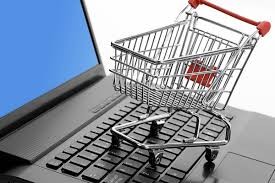 I am not a shopper (which is an extreme understatement). I would pretty much like to spend my time doing almost anything else. Much to my teenage daughter's chagrin, we went to the mall only once or twice a year. It was usually to get back-to-school clothes and to do Christmas shopping. When my mother took me shopping for clothes as a youngster, she claims that she could tell when my eye color turned from green to 'grey' that she was done and we had to leave and come back another time. While we may have been tempted to just grab anything and go, most of the time we did not.
There are so many ways to purchase 'stuff' whether at home, at work, or on the road. The internet has certainly made things so accessible. I love it since I don't like shopping I can get what I need in minutes and be done with it.
For organizations, this ease of purchasing can be a blessing and a curse. It can be a great time savings for your associates. However, it can also lead to maverick buying.
This article from Next Level Purchasing, "Maverick Buying: 6 Steps for Stopping It" offers great suggestions, including implementing eprocurement technology and approval processes.
This week's esourcing wiki article is An eprocurement primer: Important Benefits and reviews the benefits of having an eprocurement solution. Those benefits include ways to monitor the spend and modify purchasing behavior to buy off of the negotiated contract.
What has your organization found for benefits with the solutions you have in place? Have you noticed an increase in compliance for buying off your negotiated programs? Have you made it easier for your staff to get what they need at the right price and move on to other tasks?
Share your thoughts by commenting below or tweeting us @buyersmeetpoint.
Related Posts
Comments
1
Some great points - thanks for sharing