Blog Pick of the Week: It's a New Year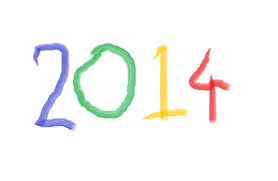 It's the beginning of a new year. Fresh starts and resolutions are all around. Typically it has to do with exercising more, eating less, going back to school, getting a better job, and so on.

In the procurement profession, the new year is time to reflect and look at ways to do something else or different to separate yourself from the competition.
One aspect of the procurement role is customer service. This week I was reading this article from Shep Hyken "14 Customer Service Questions to Ask for 2014". 
There are 14 thought provoking questions. One I found interesting was "How do you celebrate success with your employees?" Everyone loves recognition. Unfortunately many organizations are so focused on the next thing, they don't stop to enjoy the current success. 
Another one is "What does your company do to actively seek out complaints and problems?" I know people don't like to hear bad news. However, some organizations will send out a survey asking for feedback on what works, what doesn't work and what should they be doing differently. It is healthly to pursue feedback, incorporate some changes and follow a continuous improvement program.

What will you doing differently this year? Can you sustain the change and amaze your customers (internal or external)? What about the others in your organization? Have they made any resolutions?

Share your thoughts by commenting below or tweeting us @buyersmeetpoint.
Comments
No comments made yet. Be the first to submit a comment
By accepting you will be accessing a service provided by a third-party external to https://buyersmeetingpoint.com/