By accepting you will be accessing a service provided by a third-party external to https://buyersmeetingpoint.com/
Blog Pick of the Week: Lessons from the Honey Bees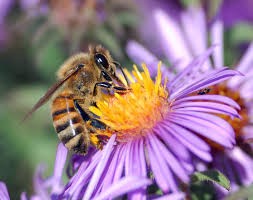 Every year my organization has a summer outing with some component of team building. The goal is to break down silos, energize the group and renew understanding across the organization. There is large component of fun along the way as well.
With that in mind, I saw this article about leadership, teamwork and the Lessons Learned from the Honey Bee. Now most of us do not like bees and are concerned about getting stung. I have been stung 4 or 5 times over the years and it is something to avoid for sure!
My limited knowledge of the world of honey bees, I do know there is one queen bee and many worker bees. After reading this article, I learned that there are multiple roles in the hive. Every bee has a function that is critical to the success of the hive and that does change as the need arises.
As a highlight, here are the main lessons learned from the bees:
Have a clear mission and see that the entire team understands that mission

Give your team members clear specific responsibilities

See that every member is trained in at least three areas for promotion and replacement purposes (as well as job satisfaction)

Make use of seasonal help for temporary booms in work load

Outsourcing is your friend

Understand your competition
It seems incredible that it could mirror so closely to your own organization. Do you see any of these lessons that your team is following? Any that could use a little work and improvement? Is there one that you feel is more important than all the rest? The "Queen Bee" of lessons?
Comments
No comments made yet. Be the first to submit a comment