By accepting you will be accessing a service provided by a third-party external to https://buyersmeetingpoint.com/
Blog Pick of the Week: Mergers & Acquisitions Procurement Related Opportunities Shouldn't be overlooked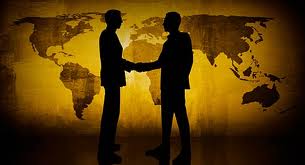 Every one of us has been impacted by a merger or acquisition. The day after my husband and I closed on our first house, he was told his position was being eliminated due to a merger. My response was at least they waiting until after the closing went through!!
When I was reading this blog about mergers and acquisitions, it brought to light some areas where procurement can step in and show their value. 
This blog by Cap Gemini suggests that procurement should be involved at the due diligence phase. They can review current contracts and understand variances in the procurement processes and technologies.
An additional value is to demonstrate cost savings areas for the joint organization.
What have people experienced during an acquisition? Have you been involved and do you have some tools are best practices to share? While it is a challenging and somewhat stressful time, it also can open opportunities in areas not previously explored.
What have you found?
Related Posts
Comments
No comments made yet. Be the first to submit a comment