Blog Pick of the Week: Most popular for 2013 - Promoting Yourself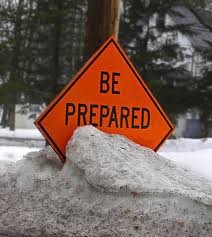 The year of 2013 is half over. We wanted to highlight the most popular blog of the year - Promoting Yourself. 

If someone told you that Harrison Ford was not hired for a movie role he wanted, you would find it hard to believe. If that is the case, what hope do the rest of us have?
This blog is from Vince Pocente, an Olympic athlete turned author and motivational speaker. I heard him at a convention a few years ago and it was entertaining and inspiring.
So Harrison Ford did get hired for the movie "42" about Jackie Robinson, the first black person in the professional baseball league. He kept calling and calling and finally got them to agree to meet with him. Amazing that even he had to be persistent to get hired. Here are some observations about his preparation.
Never Shy Away from What You Want. 
When They Don't Call Back. Keep Calling. 
When They Answer Insist on a Meeting. 
Do Amazing Homework. 
Impress with Extraordinary Value. 
Everyone is responsible for the advancement of their own career. The best thing you can do for yourself is to be persistent and be prepared for when an opportunity arises.
In addition, if you are hiring someone and they differentiated themselves like Harrison Ford, you would be crazy not to hire them. What is your perspective on this?

Related Posts
Comments
No comments made yet. Be the first to submit a comment
By accepting you will be accessing a service provided by a third-party external to https://buyersmeetingpoint.com/