Blog Pick of the Week: The Energy of Green Purchasing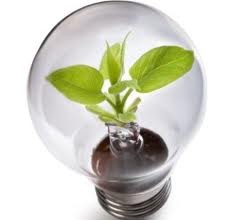 Although we planned to wrap up the year's coverage of purchasing news and events with yesterday's webinar coverage, we had one last post come to our attention that was too interesting to pass up.

The post, 'The Energy of Green Purchasing' was written by author and trainer Robert Menard, and provides some additional detail on an article he wrote for the December issue of Supply and Demand Chain Executive (which you can read here). We recently connected with Robert when he gave some good advice on negotiating purchasing salaries in a My Purchasing Center webinar.
Sustainable business and 'green' business are not always one in the same, although what we refer to as 'green' business activity is almost always about the sustained availability of a natural resource. Robert provides us with reminders to dig deep into the numbers and execution when a solution carries a trendy green label. These solutions (in this case, energy sources) offer attractive alternatives that might cost more but make us feel better about our consumption of natural resources.
Unfortunately, in many cases we are paying more but not realizing the value we hoped to achieve, at least not if we stop and take the time to dig into the details of the results we would like so desperately to claim.
Does your organization have either green or sustainable targets? What sort of governance is in place to ensure that the additional cost results in the desired or contracted benefits?
Related Posts
Comments
No comments made yet. Be the first to submit a comment
By accepting you will be accessing a service provided by a third-party external to https://buyersmeetingpoint.com/