Do you have the right attitude for Supply Chain Finance?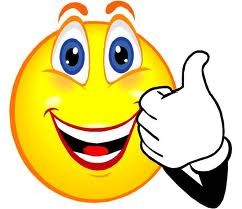 I can remember as a teenager having a bad attitude about something. It could be homework, a chore of some kind or even a social engagement that I did not want to attend but I had to. I often got the "your attitude will determine the kind of day you have" message. I did not believe them but of course that was very accurate. It was better if I made up my mind for it to be better.
The same is true in Supply Chain Finance. It is an attitude and a mindset that there is value to be had in the supply chain. It takes collaboration and creative thinking in order to be successful.
This week's esourcing wiki is Supply Chain Finance Primer: Strategies for Success. It discusses the steps needed to ensure a successful program.
As I was reading, I wanted to know about a real case of success with this strategy. This article provides an overview of the use of SCF at Auchan, the 2nd largest French retailer, employing almost 270,000 associates and operating in 12 countries.
Auchan has been working on this for over 4 years now. They struggled at first trying to make sure it was attractive to the supplier as well as the buyer. They made sure to evaluate and select the appropriate technology to support their process. They also decided to use a variety of banks to provide the greatest amount of flexibility to the supplier community.
Another area that is stressed is the legal aspect. The article strongly recommends taking adequate time to make sure all the contracts and agreements are accurate.
The conclusion is that in order to succeed, you have to have the proper attitude and that this is for the long term.
What has been your experience with successful supply chain finance strategies?
Share your thoughts by commenting below or tweeting us @buyersmeetpoint.
Related Posts
Comments
No comments made yet. Be the first to submit a comment
By accepting you will be accessing a service provided by a third-party external to https://buyersmeetingpoint.com/