Event Notes: Navigating The New Paradigm in Purchasing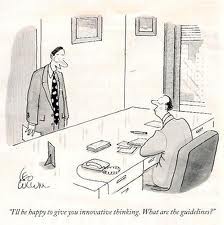 You make money while you are spending money – a quote from Alpar Kamber's father
This week's featured event was an interview by Jon Hansen, host of the PI Window on Business Blog Talk Radio program, and Alpar Kamber, a Managing Partner with Denali Group and the Founder and Practice Lead of their Sourcing Services group. The broadcast recording is available on demand on the PI Window on Business site. You can also read more from the Denali Group leadership team in a recent Buyers Meeting Point interview: Planning for Sustainable Results: Long-term Vision, Short-term Action.
If you like what you hear and read, there are additional upcoming opportunities to interact with Alpar and the Denali team in a non-commercial setting. They are hosting two sourcing forums: one later this month in Pittsburgh and one in 2013 in Seattle.
The fundamental purpose of procurement has not changed; the goal is still to improve corporate profits. What HAS changed is how procurement is perceived by executives as well as the tools and resources available. More CPOs are joining earnings calls and making commitments about the costs they will remove. This is evidence that more companies understand that all decisions in the organization have the opportunity to impact the earnings success and the commercial viability of the organization as a whole.
Top Three Procurement Objectives Today
How to influence more spend (or reach) – CPOs need the right skill sets, resources and relationships

How to use the influence procurement has – combining the right tools, skill sets, strategies, and processes

How to maximize efficiency – resources will always be limited, so this requires a team that can successfully execute projects/initiatives
An effective CPO has to assemble the right team and knowing how to take 'good risks'. He or she needs to define their strategy, and deliver on the goals and objectives of the group and company. The impact of the increasing number of finance professionals transferring into procurement may have just as much to do with how procurement communicates the value and budget impact of their work as it actually changes the processes and priorities in place. Procurement must create net value for each executive agenda they come into contact with in the organization. This requires that they understand each of their customers and embrace an increasing amount of change.

Procurement professionals are still perceived as not being good at communicating their value in a quantitative way. Truly strategic procurement is still a young function is many organizations, and the educational system is still catching up with the need to supply trained professionals to fill these roles. There are more supply chain programs than true procurement curriculums available, so many young professionals are not getting the training they need. The drive behind the transformation of procurement stems from service providers and consulting companies spending time with executives explaining the value that procurement can bring to an organization.
Finance is not as concerned with procurement's ability negotiate savings as they are concerned with tracking those savings to financial statements. The working relationship between finance, procurement and operational groups needs to be structured carefully in order to be positive and productive. Departments don't like it when negotiated savings are subtracted from their budget after as sourcing project. A better approach is to have department make request for annual funds in the budget cycle, to have finance set a budget for them, and then to have the department work with procurement to make up the difference.
If purchasing people are involved in the budgetary process early, they will be viewed more positively by the rest of the organization and the right incentives can be put in place. Allowing procurement to be involved before decisions are made allows them to plan and be prepared rather than trying to react. If procurement is providing last minute support only, they can't add the kind of value that allows the rest of the organization to think of them as strategic.
Although procurement is being pushed into a more numbers driven, analytical role, there are many 'softer' responsibilities they take on. Limiting procurement's activity, either through directives or overly quantitative incentives, shorts the benefits to be gained. One example is vendor management, which is much like the role Human Resources fills but for external resources. If HR only focused on salary negotiation they wouldn't have very successful hires or long term employee retention. The focus should be on maximizing the value of all resources, whether internal or third parties.
About Alpar Kamber
Alpar Kamber is a Managing Partner with Denali Group and the Founder and Practice Lead of Denali Sourcing Services, a next generation sourcing services provider that enables procurement organizations to influence more spend and execute more effectively and efficiently. Prior to joining Denali, Alpar held management positions at Ariba, FreeMarkets, Diamond Technology Partners and E&Y.
Alpar leads Denali Group clients in building scalable sourcing programs and operationalize their procurement function that drive consistency, repeatable outcomes, and bottom line value across the organization. Alpar's expertise is in organizational design, change management, and global program execution. Alpar holds an MBA from Tepper Business School of Carnegie Mellon University.
About Denali Group
Founded in 1996, Denali Group collaborates with supply chain and Procurement professionals to deliver more value, faster and more efficiently. Denali Group's innovative solutions help Global 1000 companies transform organizational capabilities, improve execution efficiencies, increase spend under management, and accelerate time to savings.

Denali Group services include:

Denali Consulting: Procurement transformation and supply chain optimization
Denali Sourcing Services: Managed sourcing execution and Procurement outsourcing
Denali Intelligence: Subscription and custom supply market intelligence
Denali Recruiting & Staffing: Supply chain recruiting and staffing
Related Posts
Comments
No comments made yet. Be the first to submit a comment
By accepting you will be accessing a service provided by a third-party external to https://buyersmeetingpoint.com/