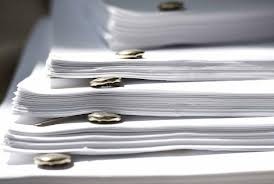 Every sports team needs a playbook. Every movie or play needs a script. So why should procurement be any different?
Today's eSourcing Wiki-Wednesday topic is Preparing for Outsourcing.In order to begin and maintain a healthy partnership with outsourcing partners, a Service Level Agreement(SLA) is the script for all involved. It outlines who the players are, how they should behave, the length of the engagement, goals, objectives and payment. There can also be penalties and bonuses defined based on performance.

There are SLA templates available if you have never had to write one or would like some ideas to enhance one that your are currently using.  Here are a few areas to make sure are included in your SLA.
Scope of Work

Performance Tracking and Reporting

Problem Management

Compensation

Confidentiality
The recommendation is to spell it out clearly so there are no surprises - to the best of your ability. Then everyone is on the same page of the script - so to speak!

Have you every written an SLA for outsourcing? Did you adjust it along the way? Was it a helpful guideline during the course of the project? Would you have done anything different?

Related Posts
Comments
No comments made yet. Be the first to submit a comment
By accepting you will be accessing a service provided by a third-party external to https://buyersmeetingpoint.com/