Global warming and your supply chain
I think my neighborhood is beginning to look like this! The Boston area has had two blizzards and two major snow storms in 3 weeks. The snow accumulation is record breaking and reached over 100 inches (254 cm). That was followed by high winds and bitter cold. And we still have a lot of winter to go.
Weather like this causes all kinds of delays in the supply chain. Flights are cancelled, businesses are closed, and governors declare states of emergencies. There was a multi-car accident that included a FedEx truck and packages ended up all over the roadway. Not sure if those will get to their final destination!
Some people are commenting that global warming is not happening. However, this is exactly what global warming looks like. Since the oceans are warmer, there is more moisture available to become snow with cold temperatures. This article from Climate Central, What A Warming World Means for Major Snowstorms explains in layman's terms what we are experiencing. It also discusses that once the land temperature gets warmer, the snow will become more rain which will cause different issues. Even now, coastal flooding is a more significant threat as the ocean levels continue to rise.
As a procurement professional, events like these can wreak havoc as you plan your deliveries and production lines. This blog, written by Jim Fulcher, Blizzards, forecasting and the supply chain is only a few weeks old and discusses the disruption in New York City for the first blizzard. Little did he know this was just beginning!
What is your company doing about supply chain delays due to global warming? What is your company doing to reduce those risks and also reduce your own carbon footprint? Have you thought about a new pet?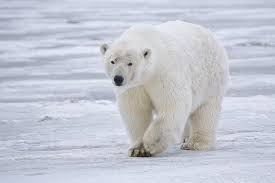 Share your thoughts by commenting below or tweeting us @BuyersMeetPoint.
Related Posts
Comments
No comments made yet. Be the first to submit a comment
By accepting you will be accessing a service provided by a third-party external to https://buyersmeetingpoint.com/