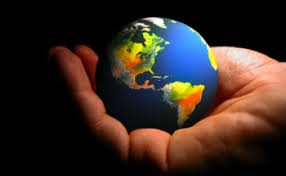 For those of us in the northern hemisphere, we are enjoying warming temperatures, Spring is on the way and everything is turning green. You can hear a collective cheer as another winter season has passed. A few weeks ago it was St. Patrick's day and the color of attire everywhere was green. In the US, the currency is green, and obviously a focus for the procurement teams. Everywhere, their focus is on the financial impact (green or otherwise) that they bring to their organizations.
Another form of green is sustainable procurement practices. While it is beneficial for the planet and future generations, it is difficult for businesses to practice when the focus is on financial. This is especially true when it is more expensive to procure "green" products and services.
Procurement Insights article by Nick Ford, Sustainable Impact: Converting Environmental Impact into Financial Impact, shares some interesting perspectives.
One of the topics covered is for your procurement organization to set up rules on who to do business with. Similar to how suppliers have to have financial stability, business practices can be put in place with KPI's on how their sustainability rating is. Based on that scorecard, procurement can decide who to award the business to. The ratings should take into account not only how green the actual product or service is but also how environmentally friendly the supplier's manufacturing process is. For example, back in the 1960's and 70's, a manufacturing facility near my home was utilizing a nearby lake for their waste. While every other lake in the area froze solid in the winter, this one was steaming. Thankfully that practice has not been done in a very long time and the lake is quite clean at this point. What if one of your suppliers was treating the environment in this fashion today? Would you know it and could allocate your purchasing decisions elsewhere and influencing suppliers to make a change?
What has your team done with sustainability? Have you put a scorecard together for suppliers?
Share your thoughts by commenting below or tweeting us @BuyersMeetPoint.
Related Posts
Comments
No comments made yet. Be the first to submit a comment
By accepting you will be accessing a service provided by a third-party external to https://buyersmeetingpoint.com/