By accepting you will be accessing a service provided by a third-party external to https://buyersmeetingpoint.com/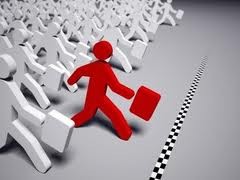 The Seven Habits of Highly Effective People, first published in 1989, is a self-help book written by Stephen R. Covey. It has sold more than 25 million copies in 38 languages worldwide, and the audio version has sold 1.5 million copies, and remains one of the best selling nonfiction business books.
The approach continues to be pertinent in every day life at work and at home. Buyers Meeting Point will be reviewing each of the Seven Habits over the next few months.

Habit 1: Be Proactive
I remember graduating from college and having no job prospects. I took a few part time jobs but felt very lost. The job market was awful and there were too many others applying that had experience and I had none. A wonderful mentor told me, if you don't know what do to, DO SOMETHING! Well that day I went ice skating on a nearby lake and it was liberating. I guess just feeling like I did have control over even a little thing began to make all the difference.
We have all heard the phrase: It's not what happens to you, it's how you handle it.
The same situation can happen to two people. One will grab it by the horns and solve it. The other will whine and wonder 'who is going to fix this for me'?
In your company, has there been a downsizing? Looking back, there were probably signs that it was coming. How about a re-organization? What did you do about that? Steven Covey has a philosophy that you are empowered to do something. Now, taking action may not prevent you from being laid off, but hopefully you are a stronger candidate for the next opportunity.
What training can you take in your spare time? Can you take on extra assignments to broaden your experience? What networking opportunities do you have in your area to meet others and understand what is available?
The foundation of all of Covey's habits is based in your values and principles. It is a terrific way to evaluate what is important to you and what fits your style.
Have you had an opportunity to utilize Habit 1 from Steven Covey's teachings? What happened in the short term and then the long run?
Related Posts
Comments
No comments made yet. Be the first to submit a comment