By accepting you will be accessing a service provided by a third-party external to https://buyersmeetingpoint.com/
How engaged are your stakeholders?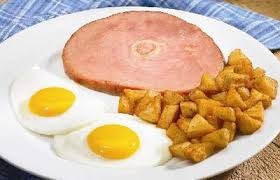 The difference between involvement and commitment is like ham and eggs. The chicken is involved; the pig is committed. This is a cute analogy about the engagement difference of the two animals. It usually makes me smile as I think about it.

As sourcing professionals, we depend on having engaged stakeholders. Involvement in the process is critical to a successful outcome. It is frustrating if they don't attend meetings or provide input. They utilize the product or service and understand nuances that are key ingredients to the award options. They don't necessarily have to be the ham, but they need to be in the vicinity - and at least be on the farm!!
The blog pick of the week is "Driving Stakeholder Engagement", a guest post by Source One's Diego De La Garza on Sourcing Innovation. The article reviews some key engagement points to keep in mind as we work through various sourcing activities.
Clearly communicate expectations: Stakeholders need to understand their critical role in the project: providing requirements and concerns. The sourcing professional can facilitate the conversation around driving results and enhancing their resources in order to strengthen stakeholder participation.
Use their language: Make sure to speak in their terms. The more you can relate to the stakeholder's world, the stronger your relationship will be. They will also be more likely to stay involved throughout the process.
Strong sponsorship: Having executive support for stakeholder engagement is a key to how committed they are to the process. It helps to align resources across various business units and validate the importance of how stakeholders spend their time.
How has your sourcing team improved stakeholder engagement? Are they close to being 'eggs'? Are they at least in the barn or on the farm?
Share your thoughts by commenting below or tweeting us @BuyersMeetPoint.
Related Posts
Comments
No comments made yet. Be the first to submit a comment