Insights from the Cutting Room Floor: The Source One Podcast Series and the Unknown Unknown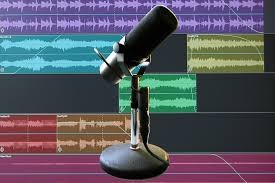 This week we've been sharing a series of podcasts based on a recent conversation I had with Source One's Diego de la Garza. Here are the links to Part 1 and Part 2.
The funny thing about podcasts, or any content based on creative interaction, is that there is always more good content than you get to use. Sometimes the most interesting detail or insight ends up buried deep in a less-consequential part of the dialogue. I had exactly that experience with Diego. There was a lot of back and forth in preparation for the podcast. In one revision of the notes we were all working from, a single statement jumped out at me:
"Although it may seem obvious, it is not until recently that many companies realized that their supplier base can propel them to the next level (strategically speaking) or be their demise. The reality is that more frequently than not, suppliers are given a lot of power by their customers, and unfortunately many times companies' simply don't know it, or they don't understand how much they rely on some suppliers, who may or may not be looking after their best interests."
I can assure you that this statement was not drawn out by some witty question or clever interview technique on my part. It was a spontaneous thought from Diego that warrants further consideration. His statement makes me think of the 'unknown unknown'.
The 'known known' is the stuff that you know you know.

The 'known unknown' is the stuff you know you don't know.

But the 'unknown unknown' is the stuff you don't know that you don't know.
This is a scary grey area for businesses in general, but particularly risky for procurement organizations. After all, surprises are rarely good.
The unknown unknown is why many people will end a meeting with a question like, "What should I have asked that I didn't?" When it comes to the supply base and supply chain, although it will never be eliminated, it is part of procurement's job to make sure the unknown unknown is as contained as possible. One way you can do this is by asking lots of questions of suppliers and internal stakeholders. Another way is by working with an objective third party that is able to see your operation in a way you cannot.
Early in the conversation (and in Part 1 of the podcast) I asked Diego what kinds of questions CPOs ask Source One behind closed doors. Some of what they ask is what you would expect – questions about changing internal and external conditions and how procurement should respond. But more interesting are the questions they often ask about how their organization looks to fresh eyes:
"Are my capabilities at the right level of maturity for our operations?"

"Is my staff right-sized?"

"Do I have the right category expertise?"

"Am I confident I have the right costs for products and services?"

"Is my supply base secure?"

"Do I have the right cross-functional integration (i.e., IT, finance, legal, etc.)
While those are the questions CPOs ask of Source One, the question I would post to you in the context of Diego's thought above and the unknown unknown is which of your suppliers have more influence than you realize, and how many of those are acting in your best interests? Join the conversation by commenting here or reaching out on Twitter: @BuyersMeetPoint and @GetSavings.

Related Posts
Comments
No comments made yet. Be the first to submit a comment
By accepting you will be accessing a service provided by a third-party external to https://buyersmeetingpoint.com/