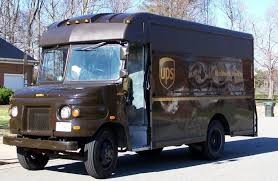 On Christmas Eve, we received three deliveries of Christmas presents. One came via US postal service, the second from FedEx and the third from UPS. The gift givers were relieved that the packages arrived in time for the holiday gathering.
While our packages arrived just in time, we did not know how fortunate we were. The most recent news about UPS missing Christmas deliveries certainly demonstrates how even the most successful organizations can have difficulties. The increased volume of online shopping, the shortened delivery deadlines and the severe weather merged together to create a unique combination. The result was that many packages were delayed by several days and did not arrive in time for Christmas. Supply Chain News discussed the reasons behind the delays and cites this as perhaps a possible candidate for one of worst supply chain disasters of all time.
This week's esourcing Wiki article is Strategic Services Workforce Management. It is discussing the same challenge that faces UPS every day. How to schedule the workforce to deliver all the packages and provide superior customer service.
Scheduling your workforce to meet customer demands is challenging and like all jobs, having the proper tools and resources is key. UPS is an organization that has their process and subsequent details well defined. Since the latest challenge occurred, they are working to learn from the situation and develope ways to prevent it from happening again.
Has your organization had a situation like this when scheduling workforce and meeting customer demand?
Share your thoughts by commenting below or tweeting @buyersmeetpoint