More tips to find a Procurement Services Provider.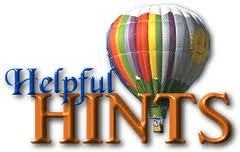 Today's eSourcing Wiki-Wednesday topic is How to Find a Good PSP.

When we have had to hire someone to do work on our house, we got references, interviewed multiple contractors and of course reviewed their proposals. While it is not just about the money, that is clearly a key factor. I am sure that drill sounds familiar to many of you.
In similar fashion, when an organization is making the decision to utilize a procurement service provider, it has to be the right fit. That is critical for a successful selection process. Whether this is the first time or the fiftieth time, it is good to review some helpful hints on finding that perfect match.
I saw this article from Procurement Service Provider with many different suggestions on how to select the proper provider for your project and organization.
Select an Organization that has a variety of product offerings.


Select an Organization that has been established longer than 5 years.

Select a Procurement Service Provider that covers a variety of Procurement Product & Service Areas

Check References
There are so many providers to choose from. They also have a list of partners and sponsors to give you a jump start in your search.

With these helpful hints, hopefully your search will be more effective and efficient. Have you had any experiences that would be helpful for others and give THEM a jump start?
Related Posts
Comments
No comments made yet. Be the first to submit a comment