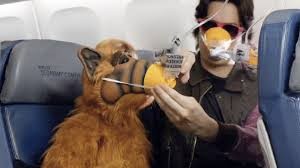 This week at ISM, my Supply Market Intelligence for Procurement Professionals co-author Jeanette Jones presented a session on supply market intelligence specifically for risk. I couldn't be in Phoenix this week, but I wanted to contribute to the session, so I committed to making a 10-minute intro movie. After all, I do a podcast every week - and I have a Mac - so how hard could a video be?
As it turns out, the challenging part of the effort had more to do with content than technology. I got to have fun with old movie scenes and time-lapse photography. Who knew 'The Blob' (1958) would provide such a good stand-in for what might happen if bad news were delivered at ISM2015? Even Alf makes an appearance.
To make my point about harnessing risk, I felt that it was important to use case studies, and the most obvious examples were similar to the garment building deaths in Bangladesh, or the tsunami in Japan. These (and others like them) are dramatic examples of just how much is at stake for anyone with responsibility for a large extended supply chain.
While they no doubt have a lot to teach us, I couldn't escape the thought of what the moment would be like for Jeanette and everyone else in the room after it ended. Talk about a buzz kill at what would otherwise be a very positive, energizing experience.
So I took another approach – we usually think about mitigating risk, but there are many companies who have seized risk as a welcome opportunity. What about them?
In the final video, which you can view on YouTube, I focused on Delta Airlines and Tesla Motors.
Delta Airlines: Crazy Like a Fox?
In 2011, Delta Airline's fuel costs jumped 28 percent year over year. Fuel is obviously strategic to any airline, and the cost of fuel represented about a third of Delta's operating costs. Anything they could do to ensure a steady supply of local, affordable fuel for their fleet would have a direct impact on their financial health. In the face of climbing costs, they were in a position where taking a calculated risk looked as good as any of their other options.
So what did they do? They bought an oil refinery. In a move that energy economist Ed Hirs labeled 'idiotic,' Delta purchased the mothballed Trainer Oil refinery from Conoco Phillips in 2012 for $180 million. The move was the very definition of risky…
The Tesla/Panasonic Gigafactory
Tesla, the luxury electric car company, and Panasonic, their battery supplier, have embarked on an amazing risk journey together. The two parties are collaborating to build and operate a battery 'Gigafactory'. The factory is expected to be operational by 2020, will cost $5B dollars to build and equip, and will employ as many as 6,500 workers.
Although the factory's scale is interesting, the more captivating angle on this story is the collaboration that will need to take place between buyer and supplier in order to make it a reality. The factory is a joint effort in every sense. Tesla will become Panasonic's landlord as well as their primary customer. Panasonic will become a tenant as well as a strategic supplier.
In this case, the potential benefits are significant enough to make the associated risks worthwhile for both companies.
Go on, take a few minutes and watch the video...