Online business changing the face of procurement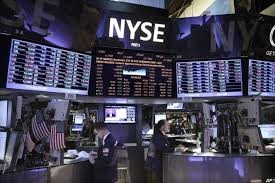 Alibaba launched on the NYSE Friday which was a much anticipated event. They hope to be larger than Amazon and eBay combined. It is quite a story about an English teacher starting this company in 1999 from his apartment. Now they employ over 25,000 people.
When you look at Alibaba, they are changing the face of procurement. They offer services around sourcing, supplier research, as well as negotiation and purchasing. The sourcing professional can reach a broader network for their supplier and market place knowledge. It also reveals options from additional geographic regions that may not have been available in the past. The pick of the week is a page from Alibaba's site where they describe all their services that sourcing and procurement professionals can utilize.
They are promoting themselves as a one-stop-shop. You can purchase an individual item or in bulk. It can be used for personal purchasing or B2B commerce. The flexibility of offerings is amazing.
It is the number one mobile app in China and growing throughout the European market. The ease of use and accessibility adds to their success.
As a procurement professional, have you used Alibaba for your market research? How about getting pricing and transacting purchase orders? What has been your experience and has it become a major part of your toolkit?
Share your thoughts by commenting below or tweeting us @BuyersMeetPoint.
Related Posts
Comments
No comments made yet. Be the first to submit a comment
By accepting you will be accessing a service provided by a third-party external to https://buyersmeetingpoint.com/