By accepting you will be accessing a service provided by a third-party external to https://buyersmeetingpoint.com/
Optimization: Playing the What If Game
Most of us ask the 'what if' question to ourselves about many of our personal decisions. "What if I eat another piece of cake?" "What if I take this job?" "What if I say yes to.....". For such a small word, "if" carries a lot of weight.
In the use of optimization for your analysis of a procurement bid, using "what if" scenarios also carries a lot of weight. In this week's featured eSourcing Wiki article, we introduced the idea of Optimization.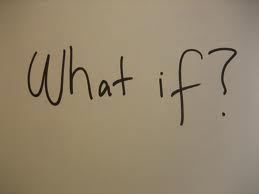 I recently attended a webinar about the next step after auctions and the discussion was about optimization. The tools have been available for over 10 years but many procurement professionals have not adopted that into their skill set. 
At first glance, you may think that using Excel and formulas can get you there as well. However, I have utilized optimization and it can get a very complex analysis completed very quickly. When you have hundreds of SKUs/locations and dozens of suppliers, the permutations of possibilities is beyond your imagination!!
This is definitely an area to explore and utilize. In the coming weeks we will discuss some of the benefits. What has been your experience and did you find it difficult to adopt? I would bet you came away with 'what if' I had used this sooner?  
Related Posts
Comments
No comments made yet. Be the first to submit a comment