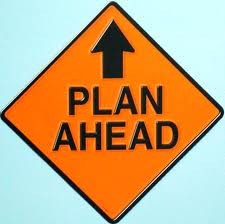 Have you ever hosted a party and been concerned about running out of refreshments? I worry about it almost every time, especially around major holidays or celebrations such as graduation parties or anniversaries. I do a great deal of planning and preparation. Most always, there is plenty for everyone and lots of leftovers for the next several days.

This week's eSourcing Wiki article is about Secure and Securitize Capacity. In the article, it is emphasizing there is a need to plan ahead if there is an issue with a supplier's capacity or for raw materials.
Various times in procurement, I have been in tough places as shipments did not come in on time and left 'the party' without the proper refreshments so to speak. In hindsight, there were contingencies that could have been put in place.   Planning ahead when all is normal and easy is the best time to put that together.

One project I was involved in was merging two companies into one. The first time was awkward and incredibly unorganized. The second time, I thought, hmmm, this could happen again although unlikely. The second merger, I documented all the steps and the various roles to execute for all the facets of the merger. 
That documentation process added time to Merger Two, which we did not have. I was doing it just to prepare - IN CASE THERE WAS A NEXT TIME! However, guess what?? Merger Three did happen and then VIOLA - I could hand the notebook over to the new merger team and they could blend the two companies in 30% of the time.

Do you have any 'plan ahead' stories to share? What was your secret to securing the capacity and having enough to go around to keep the party going?

Related Posts
Comments
No comments made yet. Be the first to submit a comment
By accepting you will be accessing a service provided by a third-party external to https://buyersmeetingpoint.com/