By accepting you will be accessing a service provided by a third-party external to https://buyersmeetingpoint.com/
Procurement on YouTube: Climbing to the Procurement Summit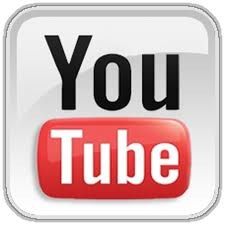 In this week's Procurement on YouTube post, we we'll see Jamie Clarke: a Canadian adventurer, author, filmmaker, entrepreneur, and inspirational speaker who has summited Mt. Everest twice in four attempts. At first pass, you might not think that being able to climb Mount Everest would qualify him to work with procurement professionals, but in April of this year he will do just that – at Coupa's INSPIRE event in San Francisco. I wanted to learn a little more about him, so I looked for and found a clip that shares a bit of his perspective on overcoming adversity, and, as you are about to hear, he understands the kind of challenges we face better than you would think.
It is hard not to feel charged up after listening to any quality motivational speaker, but I think the logistics of planning an expedition to Mount Everest put him in a position similar to the one procurement often fills at the table. Even as we broaden our role in the organization, we still have to constantly overcome objections from internal business owners that don't want their spend or their categories put through the sourcing or procurement ringer. I can certainly relate to how Jamie felt facing a seemingly endless stream of 'No's' but it is his perspective on what to do with each interaction that offers us some actionable guidance on how to build better relationships in the organization.

Last year, I wrote an article for the Procurement Insights blog on how in the early days of Heifer International they figured out that if they could put a 'bred heifer' or a pregnant cow on a ship to a village that needed it, they could send two animals for what was effectively the price of one. And every project that procurement takes on needs to be considered in the same light. What else we can accomplish while we are 'in' with this department. Is there a complimentary product or service we can source? Can we get some visibility into their pipeline so we have a concrete need to follow up on.
In this one brief clip, Jaime gives us another way of looking at this. Not only does each project or each 'yes' we get open additional doors, so does each 'no'. Since most procurement teams look at spend under management as a metric second only to savings, we need to look for those yeses anywhere they might be hiding, and that includes in, under, behind and around every no we get. I'm looking forward to hearing how the INSPIRE audience feels about his success story, and the comparisons to procurement's challenges that they see.
If you have trouble playing the video below, you can view it directly on YouTube by clicking here.

Related Posts
Comments
No comments made yet. Be the first to submit a comment