By accepting you will be accessing a service provided by a third-party external to https://buyersmeetingpoint.com/
Procurement on YouTube: Amazing Customer Service Doesn't Happen by Accident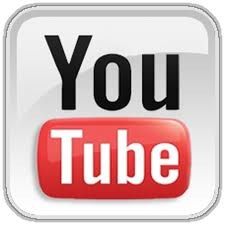 In this week's Procurement on YouTube post, we are going to continue down a path we started with the March 9th Buyers Meeting Point blog pick of the week. Each week, my partner Cindy Allen Murphy selects a single blog post to focus on. Sometimes they are direct from one of the well-known supply management thought leaders, but other weeks she pulls interesting topics from a wide range of general business, industry, and professional development sources. Last week she chose to highlight a post by customer service author and speaker Shep Hyken.
Procurement is in the unique position of being on both sides of the customer service game. We are customers to our suppliers, but in a supporting role to the other parts of our own organization. We need to have the right expectations of the levels of service we should receive as well as the levels of service we should provide. In this video, Shep talks about the role customer service plays in employee on-boarding strategies.

The idea of purposeful customer service goes well beyond the simple idea of making your customers happy – in procurement's case your internal stakeholders or executives. If we are to be purposeful, there needs to be an end game to the services we provide. We need to figure out what our customers need, and work with them to find and implement solutions. The challenge arises when what they need isn't the same as what they want. That is one of those moments when we really earn our money.
Communication is always key, but is particularly critical when we come to a fork in the road during a project. We either need to resolve differing perspectives on the issue or find a middle path to tread together. We can never lose sight of the big picture by making them happy in the short term at the expense of long term results and success.
So that brings us back to talent management and where customer service fits into the hiring process. In the case of procurement, customer service capabilities are more of a diagnostic skill. What is the central issue or opportunity in any given category and how can we address it for the advantage of the company as a whole? The challenge is not finding professionals that can carry out the plan, but who can identify a need, sell it to stakeholders and then execute.
I highly recommend Shep's books, blogs, videos, and the interviews he has done with our host Jon Hansen: The Amazement Revolution and How Customer Service will Fix the U.S. Economy. You can also follow him on Twitter at @Hyken.
If you have trouble playing the video below, you can view it directly on YouTube by clicking here.

Related Posts
Comments
No comments made yet. Be the first to submit a comment