Procurement on YouTube: Points of Negotiation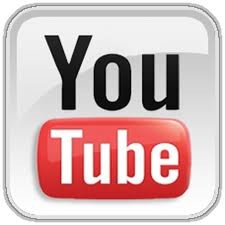 In this week's Procurement on YouTube post, we will see a clip on preparing for negotiation from Positive Purchasing, a firm that specializes in providing education & training, consultancy support, a best practice purchasing toolkit, and online learning resources.

When we prepare for a negotiation, it is common practice to review target pricing, the terms we are hoping to influence, and the likely tone of the exchange. But, as Positive Purchasing points out in this video, it is just as important to make sure the rest of the organization is behind us and knows what to do and what to avoid at the times it matters most.
Controlling the flow of information in a negotiation is critical, and given the fact that many negotiations extend beyond a day or even a week, anyone in the organization that will have contact with suppliers during that time should be prepared in advance. Stakeholders can easily offer up seemingly innocent details that end up tipping your hand, either about your alternatives or about their standing in the process. For the sake of good working relationships, it is always best to assume mistakes of this nature are really accidents rather than deliberate attempts to derail a project. However, if there is evidence that a stakeholder is consciously giving an advantage to a supplier, procurement has no choice but to immediately escalate the issue internally.
Beyond warning stakeholders not to leak sensitive details, stakeholders can be a great sourcing of information about incumbent suppliers. They will likely have more information about the individuals procurement will have to negotiate with, including the tactics they may use and the personalities that will be involved. We should not deprive ourselves of this information because we believe it is important to be 'all knowing' where the negotiation is concerned. In the end, it is the results that matter more than anything else, and involving stakeholders in the preparation will give them greater ownership of the outcome.
If you have trouble playing the video below, you can view it directly on YouTube by clicking here.

Related Posts
Comments
No comments made yet. Be the first to submit a comment