By accepting you will be accessing a service provided by a third-party external to https://buyersmeetingpoint.com/
Procurement on YouTube: Using Demand and Specification Management to Meet Tough Savings Targets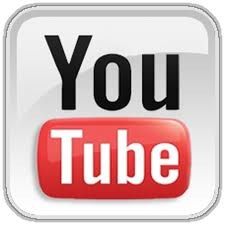 In this Procurement on YouTube post, we will hear from Mikkel Larsen, Strategic Programme Executive at Rolls Royce. He recently gave a presentation at ProcureCon on 'Focusing on the big wins and sustainable outcomes: using demand and specification management as the key tools in meeting tough savings targets'. When he talks about sustainability, he means lasting results through meaningful change versus environmental sustainability. In this clip, he describes the importance of reducing costs through demand and specifications as opposed to just consolidating volume for pricing leverage, bringing suppliers and internal stakeholders actively into the process to collaborate on a meaningful solution.
This idea of managing spend through demand and specifications rather than just margin brings me back to a series of posts Jon and I have been exchanging on Procurement Insights since I featured Michael Porter on sustainability in last weeks' Blog Talk Radio update. Jon brought up the example of the Wal-Mart/Vlasic pickles contract, where Wal-Mart was able to use their volume and leverage in the market to force Vlasic into bankruptcy by negotiating and then holding them to prices below cost. I believe it goes without saying that that is not a sustainable relationship.
Most procurement professionals are not quite so bloodthirsty for results, but the savings generated when strategic sourcing programs are first put in place may create the impression that we can continue to take the same approach year after year. But low hanging fruit dries up and as more and more spend is brought under management, the opportunities seem to be coming to an end.
I am currently reading a new book by Rita Gunther McGrath called The End of Competitive Advantage (which was officially published today). Her philosophy is that traditional models of competition no longer exist because companies move across industries rather than just growing within them. In order to be successful today, businesses must be willing to evolve, taking risks and resisting the urge to build inflexible structures around current advantages. In procurement, this means breaking away from the safe, traditional model of a six-step process followed by three years of contract oversight. Instead, we should be facilitating meetings with stakeholders and suppliers and pursuing whatever efficiency opportunities come to light. This of course, leads to a new world where the education and experience required of procurement professionals changes substantially, but so do the career advancement possibilities. Rather than attempting to re-source a contract every three to five years and find a new way to reduce margin, it becomes an opportunity to sit down and revisit the category with supplier and stakeholders, looking at how the market and corporate use of that product or service has changed, and as a result, what opportunities for efficiency or requirements changes are new to the table.
In any case, it sounds like Rolls Royce is already moving down this road – with great success. If you are unable to view the embedded video below, you can click here to view it on YouTube.
Related Posts
Comments
No comments made yet. Be the first to submit a comment