Reaping What You Sow in Contract Management
The eSourcing wiki series this week is about the Benefits of Contract management. There is a very positive story with statistics to back it up on why organizations should choose and implement a process for managing contracts.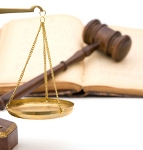 This offers 10 tips for a successful implementation. Having participated in good and not-so-good implementations, I will highly recommend taking the time to learn and the follow their suggestions.
One suggestion is don't rush in. Take the time to understand what you need and what is available. The only thing to be careful of is not to get stuck in analysis paralysis. There does come a time to take a leap of faith and get started.
Another tip is to start with the basics. For many, the contract repository and auto alerts will generate such strong benefits, the rest of the fancy bells and whistles are not needed. Don't get swayed by the glitz and glitter when the meat and potatoes is what will make your project thrive!
A third tip is to create templates. That takes work and attention to details. However, the time will be well spent down the road when the efficiencies will be clear. You will have a repeatable process in place the can be duplicated by the newest of associates.
What has been your experience implementing a contract system? Did you have some starts and stops with a few lessons learned along the way? Are you now benefiting from the fruits of your labor?
Related Posts
Comments
No comments made yet. Be the first to submit a comment
By accepting you will be accessing a service provided by a third-party external to https://buyersmeetingpoint.com/