By accepting you will be accessing a service provided by a third-party external to https://buyersmeetingpoint.com/
Save a tree, go electronic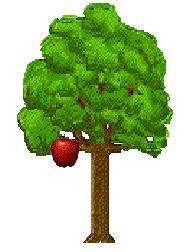 We waste so much paper in our organization. Even when we are using electronic webinars, everyone seems to print out the presentation anyway. 
We recently attended a conference and for the first time, we were not given reams of papers and copies of the presentations. So many times, the handouts would be left behind in hotel rooms or even at the table in the conference hall. They are available electronically and easily found if we needed them.
This week's esourcing wiki article is  5 more steps for Green Procurement. One of the steps is  "Using Green Technology". It encourages organizations to embrace the various esourcing and eprocurement tools. This allows suppliers to bid online and not have to worry about the paper bids of the past and the numerous copies needed.

This article by Grace Grimm, "How to Save Paper at the Office" suggests several simple steps, like printing on both sides of the paper, especially for drafts. Recycle the paper when discarding it.  Use electronics as much as you can and don't print in the first place!!

What have you noticed in your organization? Have you found paper is being used less and less?

 Share your thoughts by commenting below or tweeting @BuyersMeetPoint

Related Posts
Comments
No comments made yet. Be the first to submit a comment