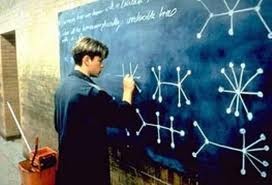 In the movie Good Will Hunting, a janitor is incredibly bright and solves the most intricate mathematical problems as if it was as natural as breathing. The movie highlights the journey to discovering and utilizing your talents, gaining confidence and then setting priorities.
This week's eSourcing Wiki article is about Do Less Not More. Most organizations are running very lean and have an expectation of growing productivity with fewer resources. In this week's article, the recommendation is to be really good at the important, mission critical areas. Then the rest should be either subtracted altogether or at least outsourced to a BPO organization.
I was reading several blogs on this topic and came across this article in the Harvard Business Review - The Power of Subtraction.

The first point is recommending that CEO's subtract their priorities and should never have more than 5 at any one time. Better yet, make it three. Most CEO's have their Top 10 list. So subtraction is needed to get it down to 5 and then to 3.

Do Less Not More does not mean working less - it means working smarter. That way you have more results for your work - more bang for the buck so to speak!
How does this fit with your ability to manage the chaos that often occupies our days? Would this approach help at all?   

Related Posts
Comments
No comments made yet. Be the first to submit a comment
By accepting you will be accessing a service provided by a third-party external to https://buyersmeetingpoint.com/