By accepting you will be accessing a service provided by a third-party external to https://buyersmeetingpoint.com/
Thank you, Merci, Danke, Gracias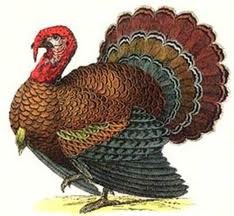 Many cultures celebrate the harvest and offer thanks for a bountiful season. As the United States enjoys their Thanksgiving, we felt it was appropriate to thank those who walked along with us this year on our journey. No one succeeds alone and we are certainly aware of that!
Our Readers, Members and Followers:
We write our articles, blogs, tweets, and discussions for YOU. Thank you so much for being a part of the Buyers Meeting Point community. That includes our website, Facebook, Linkedin, Twitter and so on. There are many places to be connected with your procurement peers and we appreciate you spending time here with us.
Our Sponsors

Thank you for working with us and trusting us to add value to your businesses. While we depend upon your sponsorship to 'keep the lights on' we also benefit from your creativity and the inspiration you provide. We genuinely enjoy working with all of you. We are grateful for your input and contributions to the procurement field: American Purchasing Society, Camp Negotiation, Co-eXprise, Deanli Group, IASTA, Market Dojo, Next Level Purchasing, ProcureApp, Procurement Academy, Purcon, Puridiom, Rosslyn Analytics, Source One, Strategic Procurement Solutions, ThomasNet, and VPCard.
The Buyers Meeting Point Editorial Review Board
We are excited about our new offering to publish professional papers for continuing education credits/hours. Our editorial review board helped us put together the process to arrive at that offering. Your thoughts and experiences have been important to the formulation of this process: Soheila Lunney, Rich Hough, Harco Bouwman, and Jim Martin.
Jon Hansen
Thank you for your perspective and coaching. Like all businesses, we have come to significant crossroads in our journey to this point. With your guidance and encouragement, we consider outselves fortunate to be on a positive path. Even if we cringe at first, we always take your advice and you have never steered us wrong. Thanks to you we have a successful blog of our own and speak directly to our followers each week on your PI Window on Business Blog Talk Radio program. 

Supporting Blogs
We have a seemlingly endless amount of things to say and we thank all of the sites that carry our content - either in BlogRolls or through guest posts. Your willingness to print our unique (and often quirky) view of the procurement profession gives us an opportunity tor each new readers and expand the visibility of our brand: Source One's Strategic Sourceror, IASTA's eSourcing Forum, GroupRFx, and Procurement Insights.
Sheryl Johnson
Thank you for starting the Women in Procurement networking group on LinkedIn and initiating and moderating the Turbo Tuesday calls. It has enabled women in procurement (including ourselves!) to connect in a unique way and to share experiences and practices. We also appreciate your knowledge and suggestions in the marketing arena - you help us position ourselves for success, both as a business and as a profession.

Deb Shelby
Thank you for continuing to be our technical guru extraordinaire along with your fabulous assistant Sophie. You help us present our message in a creative way and are always patient when we lock ourselves out of the site or 'break' something - even at night and on the weekend. You are the WebMASTER and our site is all the better for it.
We love to read, and like it even better when we get to discuss books with the creative people who wrote them. Our thanks to the following authors for sending us their books and for their contributions to the development of the procurement community: Kate Vitasek (Vested Outsourcing, Vested), Patricia Moody (Powered by Honda), Dr. Tom DePaoli (Common Sense Supply Management), Tim O'Meara (Lean TCO), and Simon Horton (Negotiation Mastery).
Thank You, Merci, Danke, Gracias
There are 6500 spoken languages in the world today. Everyone of them has a way to say "Thank You". Buyers Meeting Point would like to extend our thanks to each and everyone of you - in whatever dialect comes naturally to you.
Related Posts
Comments
No comments made yet. Be the first to submit a comment