The benefits of doing the right thing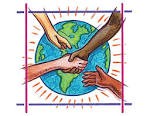 I had the opportunity to attend a conference where the keynote speaker was Blake Mycoskie of Toms Shoes.
The speech was very inspirational and the company has become very successful by doing the right thing. The mission for them is 'One for One'. For every pair of shoes purchased, another pair is donated to someone in need. That idea really took my breath away. How can that be and have the company still make a profit? Well it does, which in itself is impressive.
This program has made a difference for millions of children in third world countries. They could not attend school without shoes and now they can. The ripple effect of them getting an education will impact the future for decades to come.
A few years ago, they started the same approach for glasses, enabling those in need to obtain glasses as well. Here is a link to Toms blog where you can see some of the stories for those that have been helped by the One for One program.
This week's esourcing wiki article discusses the Benefits of Corporate Social Responsibility(CSR). The benefits range from improved employee satisfaction, to improved public opinion, and broader opportunity for investors to contribute to your organization.
While your organization may not be involved at the same level that Toms is, what benefits have you seen from your CSR programs? How has procurement contributed and benefited as well?
 Share your thoughts by commenting below or tweeting @BuyersMeetPoint

Related Posts
Comments
No comments made yet. Be the first to submit a comment
By accepting you will be accessing a service provided by a third-party external to https://buyersmeetingpoint.com/