By accepting you will be accessing a service provided by a third-party external to https://buyersmeetingpoint.com/
The Differences in Selling and Buying Professional Services
Last week's featured event notes were focused on the challenges specific to the procurement of complex services. As a continuation of that, I did some reading on the differences in SELLING professional services.
One of my favorite places to go for sales white papers is Huthwaite's resource library. If you are interested in more, you can download their whitepapers and read them yourself – no registration process required.
Excerpt from "Avoiding the Traps in Selling Professional Services" by Neil Rackham
We have seen very significant change in buyer/seller relationships. Major organizations have moved from having a wide range of suppliers, controlled largely by purchasing clout, through the selection of a limited number of "preferred vendors," to the current trend towards the blurring of boundaries between the two organizations and the forming of partnerships. With these changes, the emphasis has been moving away from transactional selling to the creation of deep, ongoing relationships between the parties. As a result, the high-end product sale is also becoming less tangible; and there are often many more customized elements within that sale. A former mere supplier or vendor is now often found serving as a consultant in their area of core competence to the "buyer"—for example, UPS advising some of its customers on how best to manage their own transport fleets.
This area of client or customer relationships is one where professional services may once have been the leaders, but where now they are being left behind. Today, many a professional service firm is continuing to undertake a series of separate projects with the same client and calling this a client relationship—but what it amounts to is no more than a series of transactions. In contrast, a supplier of thermoplastics or shipping services may be building a much deeper, advisory relationship with a client—and giving themselves an unassailable competitive advantage in the bargain. Here is an area of difference where professional service firms may be well-advised to catch up. (P. 3)
To recap quickly in "buyer-speak", most companies have gone through a supplier consolidation or rationalization process to balance the need to reduce costs while mitigating risk of supply disruption. At the same time, we have been working on profiling and identifying the suppliers we will categorize as 'strategic', whether based on spend, proprietary knowledge or lack of substitutes. That is all true regardless of the product being purchased/sold.
It is true that there has been a recent push to collaborate with our strategic suppliers in order to innovate as well as to manage costs. The relationships that form when this is done successfully can be mutually beneficial and critical to the success of both. What we didn't intend, and may not have even realized, is that through this progression many of our product supplier relationships are now being managed like professional services categories should be. The model that we need to following in bidding out and managing our services suppliers are already in place in our own departments.
As we learned in the Emptoris/Forrester webinar last week, many of the challenges associated with professional services categories are based on the groups that own them. It is critical to establish procurement's ability to handle "soft" relationship based arrangements with suppliers; and having already done so in other categories should go a long way.
Excerpt from "Putting the Professional Back in Professional Services"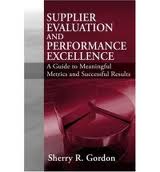 What Does Skillful Questioning Look Like?
What kind of questions have the greatest impact? Clients sometimes ask us to just tell them what the most powerful questions are—"make us a list" they say. But high-impact questions are always client-specific.
The best questions require a thorough understanding of your client's business—and the ripple effect that one problem left unsolved has on other parts of the client's business. These questions require sound business acumen. If an accountant doesn't understand that Days Sales Outstanding has an impact on the management of working capital, he may limit himself to providing basic accounting advice and may fail to help his client leverage the benefits of increased working capital. If a management consultant lacks an understanding of the components of an Operating Cycle, how will he help his client see the importance of this efficiency indicator (and how to lower it) when his client wants to go public or be acquired? Or if a corporate attorney fails to recognize the impact of an imbalance between exposure and revenue, he will likely also not be able to negotiate win-win agreements that increase revenues for his company. (p. 5)
Back to the buyer-side perspective, if you are evaluating a supplier's ability to provide complex services, much of the information required will not fit into the rigid structure of an RFP/RFQ. The conversations you have with that supplier's representatives are critical – both because you need to collect information about the service, but also because conversation is your primary recourse once the contract is implemented.  Here are some questions to ask yourself about the supplier you are speaking with:
Do they understand YOUR industry or business? While their service may not change much based on the industry they sell into, their knowledge of your company's key concerns or challenges during the sales cycle should be representative of what you can expect from them once you are an account.
Do you trust them? As complex services can not be monitored or measured as clearly as other deliverables, there will always be some room for interpretation. If you do not trust the responses of the supplier during the sales cycle when all challenges are hypothetical, the situation is likely to be worse once the issues are real.
Can you articulate the value you expect them to deliver? While complex services are hard to measure, deliverables or goals may be more concrete. When possible, tie SLAs and other contract terms to the most tangible portion of the service.
Related Posts
Comments
No comments made yet. Be the first to submit a comment