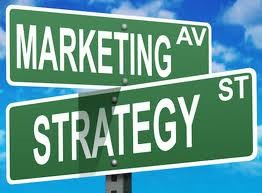 In order to help procurement better position ourselves and communicate through all of the channels available to us, Buyers Meeting Point reached out to a colleague with a background in marketing and experience in the procurement space. Sheryl Johnson is the founder of BD-PRo Marketing Solutions and focuses on implementing creative marketing and business networking strategies for small and medium sized businesses, as well as a professor of marketing at the Community College of Allegheny County in Pennsylvania.
Click here to read more about the 'Marketing of Procurement' series of posts on Buyers Meeting Point.

Click here to read our last post in the series, Why Having a LinkedIn Account is Critical in Today's Business Environment.

Marketing says: It is just as important to have a flawless first impression online as it is in person
Many people fail to realize the importance of their online impression, and as a result have an uninteresting LinkedIn profile, which isn't ideal for building online networks. These days, when you meet someone at a conference or other networking event, the first thing they will do is to check out your LinkedIn profile. It is your virtual handshake, starting with your picture and then looking at your other information to get the essence of who you are. Essentially, LinkedIn is a portal into your professional existence and it is through this lens that your background is reviewed. Since people will use this information to determine if it is worth getting to know you better, so it is more important than ever to have a profile that encourages others to connect and engage with you.
Procurement needs to hear: Your LinkedIn profile can be an opportunity to shape perceptions
When we read Sheryl's advice about the importance of your LinkedIn profile in shaping the impression people have of us, it is easy to assume this mostly relates to the colleagues we interact with at conferences and in professional associations. But there are other critical stakeholders we need to consider, remembering that the impression people form may affect the results we are able to generate offline.
Many supplier representatives are trained to make use of LinkedIn before meetings and during the negotiation process. It allows them to get an idea of our experience and pick up a few helpful tidbits, such as, "Oh – you graduated from Babson College, so did I. What a great experience." or "I see you were in finance until 18 months ago. Are you glad you made the switch to procurement?" Obviously, you want to have a complete profile, even if it opens you up to sales-y small talk, but that doesn't mean you can't swing things in your favor. If you have put in place some very large dollar value contracts, get an estimate in your position description to leave the impression that you are a seasoned negotiator. Read through your profile expressly for the purpose of seeing what it tells a supplier about your experience and capabilities.
Your internal colleagues are just as likely to look you up on LinkedIn. And you can't assume that just because someone works for the same company as you do that they will automatically think well of you. If someone is hesitant to work with procurement in general, or if they are concerned you will 'take over' their category, they may read your profile to get a sense of how easy or difficult it will be to work with you. This can be trickier to address in a LinkedIn profile because there is only so much internal company information you want to post on an external forum. It is a great opportunity to leverage LinkedIn's recommendation functionality. If you have a project that goes well, and an internal stakeholder compliments you on your work, ask them to recommend you on LinkedIn. They will likely be honored that you respect their opinion, and you can leverage that with other colleagues down the road.
Tips:
If you think your LinkedIn profile could use a sprucing up, here are some guidelines that will help you take the first step in developing meaningful strategic networking relationships online:
o

Keep your profile simple and professional.

Clearly describe what you do and what your core competency is. People will review your profile before connecting and contacting you and this will be one way for them to distinguish your credibility and demonstrate how you may be able to help them. Update your settings to ensure your profile is public so you can be found more easily through Google searches.

o

Always include a photo. The photo should be professional and also reflect some personality. For example, as a procurement professional, you probably don't want something too outlandish; however if you are a graphics artist, you may want a more artistic photo that shows your creative side.

o

Your professional "headline" should state what you do in a compelling way. Don't just state your job title. Instead include a proclamation about how you help your clients (internal and external) in a value-added way.

o

Document your experience and update it regularly. For each job position, clearly demonstrate your accomplishments in a bulleted, easy to read format. Make it as easy as possible for people to peruse through your information efficiently and effectively.

o

Embed keywords. You should use keywords relevant to your industry and your experience and skills in your profile. These keywords will help you to be found in searches on LinkedIn for potential partners, employers and customers. Keywords also demonstrate your industry knowledge which is important for potential prospects and

employers

.

o

If you or your company has a blog, add it to your profile. Go to your LinkedIn menu under "More" and click on "More Applications" and select Blog Link. Linking your blog to your profile will provide another way to engage with your network.

o

Actively seek testimonials for the work you have done. Reach out to colleagues and bosses for endorsements of your expertise.

o

Regularly share updates on your profile that are relevant to your expertise. This can be an interesting article that you read, a recent blog post you wrote, an update from someone in your network or an interesting insight you have about a topic. Your updates are then shared with everyone in your network which keeps you visible and top of mind while demonstrating your thought leadership.
LinkedIn measures your "profile completeness" on the right-hand side of your profile page. Continue to monitor your progress until you are able to achieve 100% completion. This is an on-going process. Once you complete your profile you should continue to update it on a regular basis to include new information and accomplishments.