The Most Underutilized Strategic Advantage
This week on The Flip Side, we look at a blog post from SalesTrainingAdvice.com on The Most Underutilized Strategic Advantage. With such a promising title, the answer to the question must be something big – huge even to be THE MOST underutilized strategic advantage.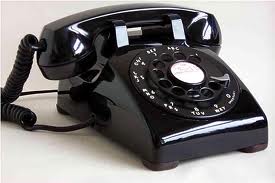 The answer is surprising, or was to me, and yet offers a realistic opportunity to procurement to improve the effectiveness of the supplier selection process: the process for handling prospect (that's procurement) requests for references.
The request for two or three customer references is as standard a part of the supplier data collection process as name, address, and annual revenue. But how often do we make the most of them?
First, let me give you the sales perspective on reference information from the perspective of the post's author Lee B. Salz. Because sales people are not always in constant contact with customers after the deal is closed, they have to reach into the organization to get this information. They want to paint a picture of their company as effective and collaborative, so they are going to look for the most impressive, happiest clients. A supplier's greatest risks in this case are connecting a prospect with a client that is not as happy as they thought, or that isn't able to provide the information the prospect is looking for.
This is where procurement's opportunity to learn comes in.
When we ask for references, we rarely give additional detail. Usually the information is collected in an RFI or RFP, early in the sourcing process. But if we stop and think on a project by project basis about what we need to accomplish with those references, we may get more by asking for more.
Do you want to talk to CFO's? A company in the same industry as you? Do you want to talk to a company that is in the implementation process or that has been established with the supplier for 18 months or more? Does it make sense to connect with a customer that has the same buying structure as you (centralized v. distributed)? 
Even if you aren't completely certain early in the process who you will want to speak to at each customer reference and why, it is worth giving the participating suppliers an opportunity to explain why they have offered up each reference and what about that company's experience may be valuable to how they see your situation.
As Salz wrote, "From the prospect's perspective, how great is the opportunity to speak to three clients who can relate to their needs. They are able to gather the information they desire from someone with whom they share something in common. They feel confident in their ability to perform due diligence on their potential supplier. They can make an informed decision."
And making an informed decision is what it's all about.
Related Posts
Comments
No comments made yet. Be the first to submit a comment
By accepting you will be accessing a service provided by a third-party external to https://buyersmeetingpoint.com/