By accepting you will be accessing a service provided by a third-party external to https://buyersmeetingpoint.com/
The Thrilling World of Contract Management
Everyone has a story of a partnership or business relationship that changed over time and eventually dissolved. That is the nature of things. What is difficult is when that was not solidified from the beginning with a contract of some kind to protect both parties and the continuity of the business and the clients. No one likes that type of drama or thrill added to their workday!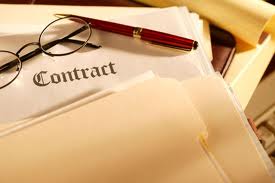 This week's eSourcing Wiki is Intro to Contract Management. At the early stages of my career, I felt completely lost and would have found this article helpful. Overtime, I know I have felt like I was qualified to be a lawyer by the time all the various aspects of a contract were resolved. If it was only the business terms, that would be heavenly. However, there are all the legal portions that are included in this activity as well. 
A contract management solution can make that entire aspect of purchasing more consistent and simplified. The article discusses various features such as ability to have a repository with templates to give you a jump start. There are also alerts to let the appropriate associates know about upcoming renewal dates.
Aspects of procurement are becoming more complex which lends itself toward the need of a contract management solution. Sometimes it feels that the contract process is more laborious than the sourcing, analysis, testing and award decision. Understanding the basics and then finding the technology solution to enable you is a great asset for your productivity.
Please share with us a story of a 'thrilling' contract situation you found yourself in and how that got resolved. What did you learn from it and how did you prevent that from happening again?
Related Posts
Comments
No comments made yet. Be the first to submit a comment