It is conference time and prime opportunities for networking while at those conferences. I have learned through trial and error some easy methods to do this without it being too painful. I am not someone who 'works the room' or is very outgoing. However, when properly prepared and equiped with the right tools, even someone like me can have an effective experience in these settings.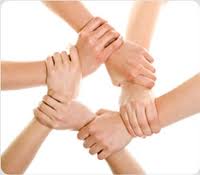 As an online community dedicated to procurement professionals, Buyers Meeting Point makes networking a priority. We highlight opportunities in our dates and events calendar, support direct member connections through forums on our site and on LinkedIn and call attention to recruiting activity happening in the procurement space. One of the reasons we place such an emphasis on these areas is because we recognize the importance of networking in our own lives and careers. Recently, we took some time to think about the questions and concerns that commonly arise before networking opportunities and put together some suggestions.
We encourage all BMP members to network whenever possible and welcome your feedback and suggestions as to how we can better support you.
What is the ultimate purpose of networking?
Networking is a way to learn about something new, share your experiences or get an understanding to overcome an obstacle you are currently facing. We have so much to learn and share with each other, and fostering the exchange of knowledge is the ultimate purpose of professional development.
Sometimes by retelling your experiences, and listening to the experiences of others, you can form a new relationship or deepen an existing one.
How do you get started when entering a large group networking opportunity?
Take some time to plan before going to the event. These occasions create some anxiety for most people. We find if we plan a bit ahead of time, we are more at ease. Many of these conferences are on twitter and LinkedIn. It is a great way to find out who else may be there. Plan out who you want to meet and some topics of discussion, for instance, ask them how they managed a specific situation you find yourself having to face. It's almost a script but an informal one. You don't want to sound scripted, just have enough dialogue ready to fall back on. Above all, listen to people's responses. We are so anxious about what to say next, we don't really listen.
How do you approach someone you'd like to connect with but do not know and have no mutual connections?
Take a deep breath and go introduce yourself. it is important to remember that everyone is nervous at networking events. We also recommend having some casual conversations starters - food, travel, general conference topics, what have they attended so far, etc. Never assume someone remembers you. Even if you have met before reintroduce yourself.
Once you have made a new connection and it is time to move on to another conversation, how shouldyou best end the current conversation - particularly in a one on one situation?
Thank them for their time or the good information. Suggest keeping in touch via email or at some other time during the conversation. Then politely excuse yourself. If you have to use something more concrete as an exit line, you may have to visit the rest room or make a phone call, even if you don't.
What are some tips for making effective use of business cards collected at a seminar or conference?
Put the contacts in your email address book once you return to the office. You can also use them to jot down a question or area of interest on the back, even right in front of the contact person. It will impress them that you care enough to take a note. If it seems appropriate based on the conversation, send a note to them once you return to the office.
What information should you be prepared to offer about yourself when making a new connection?
There is a lot of easy information to share and find out about others: Where are you from, how long have you worked for XXX. One of our favorites is 'how did you get to be a XXXX at company YYYY". If you ask open ended questions, you can get to quite a good story and better conversation. Hobbies and sports are other areas that are open and easy for most people to discuss.
Some additional thoughts...
- Maximize meal and break times by getting out of your comfort zone and sitting with someone new each time.
- Split up from colleagues to increase the number of total connections. If there are inexperienced or junior members of the group that would benefit from mentoring, set up a 'buddy' situation in networking times.
- Don't use networking time to try to close a deal, make a job offer or negotiate anything of importance.
- Limit your alcohol consumption to one or two drinks, especially if you are nervous. Also be mindful of when it is important for you to pick up the tab.
Finally, be where you are. Don't allow your mind to wander to other sessions or the evening's entertainment. People are a wealth of information if you only listen well and ask interested questions.