By accepting you will be accessing a service provided by a third-party external to https://buyersmeetingpoint.com/
Town Hall Notes: Designing a Meaningful Set of Performance Metrics for Every Contract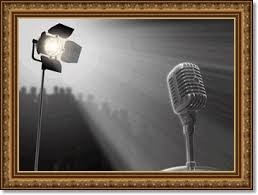 This week's event notes are from the September SIG Town Hall Teleconference. In this open mic event, Dawn Evans, SIG's President and CEO, led a discussion about the metrics procurement can put in place to drive meaningful results from suppliers. These events, held monthly, are open to buy side members. SIG also welcomes first time buy-side non-members so they can experience the open nature of a SIG Town Hall Teleconference. These events are unsponsored and are never recorded in order to encourage open participation. For more information on SIG Town Halls, click here.
Most of the time procurement spends focused on metrics is directed inward to their own performance measures. Equally important are the metrics we put in place for suppliers through the contracts we execute. While it is both natural and necessary to measure and track supplier performance, we need to be careful to reward the right behaviors.
Evans began the event by describing a common challenge with supplier performance measurement: when we establish metrics for cost, quality, and service we need to consider whether we are looking to achieve an even balance between the three or maintain a healthy tension aimed at driving improvement. Regardless of the metrics we put in place, establishing a baseline emphasizes transparency for all parties involved.
Although procurement is tasked with driving costs out of the supply chain, some metrics may unintentionally add costs. This is not always a bad thing, if it is determined to offer a competitive advantage for the company, but it is a trade-off that should be consciously and quantitatively made. When metrics go beyond drivers of high performance and turn the buyer into a high maintenance customer, suppliers will inevitably respond by padding prices (using blended rates) to protect their bottom line.
To that point, suppliers should have a detailed knowledge of their performance and what varying service levels will cost. If a supplier can articulate the cost difference between 98% and 95% on time delivery, they are qualified to assist customers in making informed decisions about metrics. Such conversations also present the opportunity to discuss costs with suppliers, an important but sometimes hard to broach topic.
Procurement should avoid being overly prescriptive by telling a supplier hired for their expertise how to perform their own job. For example, rather than telling an ATM maintenance supplier how often they need to service each unit, the contract should require an agreed upon level of uninterrupted service.
All supplier metrics should be linked to overall corporate objectives as well as the objectives of each team affected by the contract. Looking at multiple metrics at one time ensures that no one performance measure is optimized at the expense of another. Look at what story the numbers tell, both over time and by comparing multiple metrics – internal and external.
One true story Evans shared made me weak in the knees: a company required 24 hour 100% on time delivery of all laptop orders, something they paid dearly for to a supplier that never missed a deadline in a long term arrangement. Unfortunately, all new machines sat for an average of six weeks waiting for the company's internal IT team to hook them up. What that company probably wouldn't give to have that wasted money back…
We can all agree that we need to optimize the supply chain, but what are we optimizing it to do? No metric should be shared without an application. For instance, compliance may be a priority, but procurement needs to explain why through elaboration of the associated costs and risks.
Metrics should also be dynamic so that suppliers who easily meet expectations are given properly directed opportunities to improve and gain the appropriate recognition.
Are your metrics carefully selected to drive the right results from suppliers? Can your suppliers help you understand the cost versus service trade-offs of high maintenance service levels? How do contract metrics connect back to corporate objectives?
Join the discussion by commenting below or by contacting us directly on Twitter: @BuyersMeetPoint.
Related Posts
Comments
No comments made yet. Be the first to submit a comment